The Officer In Charge, Motor Traffic Department ( MTD), Kano State Command of Nigeria Police Superintendent Magaji Musa Majiya has described synergy among enforcement agencies as a way forward in tackling road crashes, traffic congestion and free flow of vehicles within the state metropolis.
Majiya stated this when he led his team on a courtesy visit to Managing Director, Kano Road Traffic Agency ( KAROTA) Dr. Baffa Babba Dan'Agundi in his office.
Police Attached to MTD Returns N1,294,200 Found in Accident Scene
He expressed his readiness to further consolidate relationship with the KAROTA, noting that the agency is formidable partner in progress in making Kano State free zone from all forms of Traffic congestions and Road Traffic Crashes.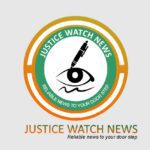 " My office is ready to provide your personnel with the technical capacity on traffic control and adminstration to improve traffic flow in kano.
" Kano as cosmopolitan city is rapidly growing day by day, is the nerve center of bussiness not only in Nigeria but neighbouring countries.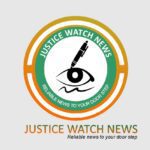 " There is need for collaboration between all security agencies to fight a common goal
" As an advocate of community relations we need to have our doors open for receiving entertaining stakeholders complaints to further have a public confidence".
Majiya also commended Baffa Babba Dan'Agundi for his contribution in free Traffic of Vehicular Movements in Kano.
Nigerian Army Assures Cooperation to KAROTA
" We are here on behalf of the Command to commend you for supporting MTD Kano with Some of the operational facilities, and and repair of our vehicles when ever the need arises."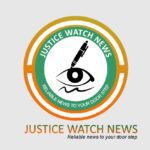 In his response, the Managing Director, KAROTA, Dr. Baffa Babba Dan'Agundi said with the coming onboard of Majiya as OC MTD, the relationship between 2 Organizations is cordial and strong
" We are working with police everyday, they assist us in enforcement,"
MD, KAROTA emphasized that police simplify our job saying they are partners in progress.
" Our main interest are the people of Kano State" he said
Dan'Agundi assured that he is ready to consolidate the relationship between KAROTA and police.
He expressed his happiness with the visit saying it was historic one.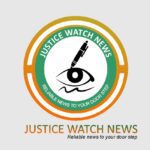 Justice Watch News learnt that SP Magaji Majiya presented an award of recognition to Baffa Babba Dan'Agundi for his contributions in traffic control and management in Kano State.
[contact-form][contact-field label="Name" type="name" required="true" /][contact-field label="Email" type="email" required="true" /][contact-field label="Website" type="url" /][contact-field label="Message" type="textarea" /][/contact-form]