No fewer than 159 Officers from Kano Command of the Nigerian Security and Civil Defence Corps ( NSCDC) promoted to their next ranks.
In a statement the Command's Public Relations Officer, DSC Ibrahim Idris Abdullahi said the on Monday the Kano Headquarters of NSCDC went agog with the decorations of newly promoted officers who passed the year 2020 promotion examination.
NSCDC Nabs 2 Persons For Spending Fake Money in Kwara
The statement reads: " At least 159 officers from kano command of the NSCDC got the promotion with the breakdown as follows: 7 officers from the rank of Assistant Commandant of Corps to Deputy Commandant of Corps. 22 from the rank of Chief Superintendent of Corps CSC to Assistant Commandant of Corps ACC, 3 from Superintendent of Corps SC to Chief Superintendent of Corps CSC,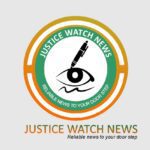 " 10 from Deputy Superintendent of Corps DSC to Superintendent of Corps SC, 50 from Assistant Superintendent of Corps I ASC to Deputy Superintendent of Corps DSC, 21 from Assistant Superintendent of Corps II ASC to Assistant Superintendent of Corps I and lastly 46 from Inspector of Corps 2 to Inspector of Corps 1."
The statement also said the Kano Command of the Corps Abu Abdu Tambuwal congratulated the Celebrants for moving to the next level and urged them to rededicate themselves for efficient and better service delivery.
Constitution Review: Reserve 35 percent Appointment to Women, Vulnerable, KNSG Urges NASS
" You should see this promotion as a call to service. Infact, with the coming of the new leadership, we have seen the commitments and seriousness of the Commandant General Dr. Ahmad Audi in terms of staff welfare, you should reciprocate the gesture by working hard
" We pray that the CG takes the Corps to the greater height"
The Statement further said the event was a memorable occasion as the Commandant was assisted in the decorations by the Command's 2ic Deputy Commandant DC Umar Ibrahim, HOD CNAI DC Muhammad Alada as well as the Head of Anti Vandalism DC Joachim Okafor.
" Some of the the Promotees are Head of Admin ACC Abdulhamid Kabara now DCC, 3 Area Commander from the rank of AC to DC including the Command's Public Relations Officer Ibrahim Idris Abdullahi from the rank of ASC to DSC". The statement stated