The Nigerian Navy says it has been planning to hold a Chief of Naval Staff Annual Conference in Kano this year.
Real Admiral Awwal Zubairu Gambo, Chief of Naval Staff (CNS) disclosed this when the Kano State Governor Dr. Abdullahi Umar Ganduje paid him a courtesy visit at Naval Headquarters, Abuja.
Navy Cancels 65th Anniversary over Death of COAS
Real Admiral Awwal said that his office would a committee who will saddled with the responsibility of assessing facilities in Kano to enable Navy Personnel presence in Kano.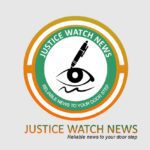 Earlier speaking, the Kano State Governor Abdullahi Umar Ganduje requested the deployment of Nigerian Navy Personnel to improve security situation in the Kano, stressed that the state is secured since his inception.
Emir of Kano Visits Al-ihsan Fire Outbreak Victims in Hospital
The Governor emphasized that security situation needs holistic and proactive approach rather than reactive measures to eradicate the criminal elements in to the state.
His words " Thought we are not in coastal area, which is the main reason why Nigerian Navy are not visible there. But I am still requesting if there is any way possible Nigeria Navy can be visible in Kano to strengthening security in the state"
" Kano is ready to provide infrastructural facilities for your officers and men, if we can have establishment or formation from you, we will provide all the necessary facilities, including residential areas".
Ganduje maintained that there this synergy and good working relationship between the state and all security agencies, this is the reason according to the governor the securities successfully chased out criminals from Falgore Forest.
UN Global Road Safety Week: FRSC Kano Plans Public Education Campaign/Advocacy
" The Forest has for long becomes a military training ground. 6,000 Military Personnel were trained last month." Ganduje stated
In a statement by Abba Anwar a Chief Press Secretary to the Governor added that the Governor commiserated with the Chief of Naval Staff over the untimely death of Chief of Army Staff and 10 other Officers in plane crash. On behalf of the Government and good people of Kano State we pray for their souls to rest in peace".
[contact-form][contact-field label="Name" type="name" required="true" /][contact-field label="Email" type="email" required="true" /][contact-field label="Website" type="url" /][contact-field label="Message" type="textarea" /][/contact-form]