The Kano State Government on Saturday summoned the Management of Rimi Market over their failure to sanitize the market and desilting its drainages.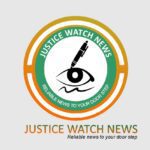 Briefing Journalists after monthly sanitation exercise, the Kano State Commissioner For Environment Dr. Kabiru Ibrahim Getso, lamented the lackadaisical attitude of the management, saying Kano State Government will not condone such act.
Offences of Human Trafficking: NAPTIP Rescues 80 Underage Victims In Kano Zone
Dr Kabiru Getso said" Last year Kano State Government spent millions of naira in desilting Rimi Market drainages but nonchalant attitude of Market's Officials caused another blockage of the drainage system now. This is high sense of i don't care attitude exhibitted by Rimi Market Management."
Truck drivers protest clash with Customs, block expressway in Kano
The Commissioner commended Nigeria Police and other Security Agencies for ensuring total complaince of sanitation order enforced by State Government.
He also ordered Management of Kano Line motor park and that of Nigerian Association of Road Transport Owners (NARTO) all located at Kofar Nasarawa in State Metropolis to mobilise their members with the view to ensure cleanness and hygienic of the Motorpark.
[contact-form][contact-field label="Name" type="name" required="true" /][contact-field label="Email" type="email" required="true" /][contact-field label="Website" type="url" /][contact-field label="Message" type="textarea" /][/contact-form]