The President, Nigeria Labour Congress ( NLC) has called on the Nigeria Police and Other Security Agents to take note of the alleged fresh threat by Governor Nasiru El-Rufa'i against Nigerian Workers.
In a statement by the National President, Comrade Ayuba Wabba, urged Security Agents to interrogate El-Rufa'i over his alleged recent criminal action.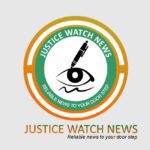 " We have no bussiness teaching public moral to a man who believes he knows more than anyone else. But we have a duty to uphold kaduna state Governor to account over the sponsorship of hoodlum who attack peaceful protesters and arrest leaders of the Nigeria Labour Congress
We've Never Indulge in Uncivilized Practice, NLC Tells El- Rufa'i
" This fact buttressed by his ealier statement placing a bounty on the head's of the leader of NLC." The statement alleged.
The NLC lamented that its attention has been drawn to a viral video in which Governor El-Rufa'i accused Kano State Governor Abdullahi Umar Ganduje for sponsoring NLC to organized protest in kaduna.
The statement reads " The attention of the Nigerian Labour Congress (NLC) has been drawn to a viral video where the Governor of Kaduna State was said to have alleged that the recent protest by NLC against the Industrial tyranny of the kaduna state Government under the leadership of Mr. Nasiru El-Rufa'i was sponsored by the Kano State Government. We wish to reject this lie which is noting but another figment of hallucination by a state Governor whose past is opperassion, supprassion and intimation."
The statement also alledged that in recent video El-Rufa'i blamed Federal Government as well as Governors' Forum for not supporting him during his face-off with NLC.
" Now he has narrowed his blame on the Kano State Governor Abdullahi Umar Ganduje alledging that he provided NLC with funds to prosecute our last peaceful protest in Kaduna State. This is not unexpected from someone in perpetual hallucination."
" Talking of sponsorship, the Kaduna State Governor might just be looking at himself in the mirror. Till date Nasiru El-Rufa'i has not refuted the charge that he was the one who mastermind the sponsorship of hooligans to attack a peaceful protest by workers, injuring and maiming many workers in the process".
[contact-form][contact-field label="Name" type="name" required="true" /][contact-field label="Email" type="email" required="true" /][contact-field label="Website" type="url" /][contact-field label="Message" type="textarea" /][/contact-form]