Nigerian Security and Civil Defence Corps Jigawa State Command said it has arrested one Danladi Bashir, 20, and Murtala Yawale, 22, all of Kofar Arewa, Kanya Babba Town in connection with the alleged sale and consumption of items suspected to be Marijuana and psychotropic substances .
In a statement by NSCDC,Jigawa Command's Public Relations Officer SC Adamu Shehu noted that the Operatives of the Command made the arrest in a bid to bring the level of crime and criminality to a bearable minimum in the State.
NSCDC Jigawa Command's Public Relations Officer Bags Fellowship Award
He explained that " the Command in one of its covert operations, raided the weekly Kanya Babba Market in Babura Local Government Area on Tuesday, 17th day of May, 2021 at around 1800hrs and arrested one Danladi *Bashir* (20), of Kofar Arewa, Kanya Babba Town in connection with sale and use of items suspected to be Marijuana and psychotropic substance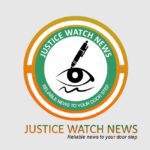 " Bashir's arrest led to the apprehension of one Murtala Yawale, aged 22, of the same address who happens to be the major dealer and supplier of the illicit substances.
The statement said the following exhibits and items were recovered from the suspects
" Eighty Eight wraps of Cannabis Sativa.
Two blocks of neatly packaged Cannabis Sativa.
Thirteen tubes of Red Sun rubber solution popularly known as 'Sholi'.
According to adamu other item include Five Hundred and Twenty Five tablets of ENZHEK-5, also known as D5 or "Yar Fara". Other include, One ITel GSM Handset, A wrist watch, amulets and N4,140 cash.
" The suspects confessed to the crime and will be handed over to NDLEA for further investigation and possible prosecution
The State Commandant, Alhaji Garba Muhammad solicits for the support of members of the general public to report any crime and activities of criminals in the State to the nearest security formation for immediate action.