The Nigerian Army New Commander 3 Motorizing Infantry Brigade, Bukavu Barracks, Kano, Brigadier General S. Nicodemus has assured the Kano Road and Traffic Agency (KAROTA) of his maximum cooperation for the Agency achieved its desired goals.
Brigadier General S. Nicodemus Commander, made the commitment during a courtesy visit to the Managing Director of KAROTA, Dr. Baffa Babba Dan'agundi to strengthen synergy and mutual relationship among to sister Agencies.
According to him, the outgoing Commander had informed him about the cordial relationship that exists between the two hence, the need to for the visit to solicit that the cooperation and relationship be maintained.
The Person Involved in Kidnap, Murder of Neighbour's Child is not Soldier- Army
He assured KAROTA that the Brigade will accord it every necessary support required from the Army while acknowledging that he was also briefed about misunderstanding that arises between men of the Army and KAROTA noting that it's is natural and should be reported immediately for prompt and appropriate action to be taken.
Nicodemus thanked the MD KAROTA and his men for the warm reception and hope for a cordial relationship while he stays in Kano.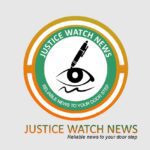 In his remarks, the Managing Director of KAROTA stated that indeed his agency had a wonderful working relationship with the former Commander who has been reassigned to another command hoping that the tempo will be sustained by the New Commander.
He stressed that his Agency will work with the New Commander for the benefit of the State adding that hardly does his men have any issue with the Military Men within the State due to the mutual understanding between their Leaders and his office but that most of the crisis recorded previously between the two were mostly military men on transit.
Criminal Summon: Court Dismisses Substituted Service Against MD KAROTA
Dan'Agundi admonished his officers to always accord every military man the due respect and be patient while dealing with them while every issue out of hand is reported to the appropriate authorities.
Other highlight at the event include presentation of award of honor to the Managing Director Baffa Babba Dan'agundi by the New Commander.
[contact-form][contact-field label="Name" type="name" required="true" /][contact-field label="Email" type="email" required="true" /][contact-field label="Website" type="url" /][contact-field label="Message" type="textarea" /][/contact-form]