Some Strange Moves Towards Getting Me – Comrade Sa'Id Dakata
The Executive Director, Centre Awareness on Justice and Accountability, (CAJA) Comrade Kabiru Sa'id Dakata has posted on his Facebook page that some strange people are trailing his life.
Details of his words…..
Some strange moves towards getting me, but all is well for now and will always be well, In shaa Allah.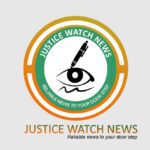 1. On Saturday 17/04/202, my mechanic was driving my car at M.M way Kano around 5pm, four guys on two motorcycles ran towards him. The person at the back of the motorcycle at the driver's side shouted, "motar ce amma ba shi bane" the person driving the other motorcycle at the other side said, " mu juya kawai." They ran faster and disappeared.
2. Today I went to office around 11, the security man (Ibrahim) told me that somebody came to look for me around 8am. The man asked him what time do I normally come to office, the security man told him that I don't have a specific time of coming to office, he asked him of the time I am alone in the office, the security man said he has no idea, he then collected the security man's phone number and promised to be calling him. He neither asked the security man of my phone number nor did he call him with his own number.
3. Tonight, around 9:50, the security men of our estate told me that three persons wearing face mask came in a white Honda car. After parking the car at the opposite to the gate, two of them came to the security men and asked of me, the security men asked them to call me but they replied that they didn't have phone with them, after some seconds, they told the security men that they will come back. They went to their car and drove away.
I'm bringing this to the notice of all concerned, I'm discussing it with my lawyers for proper action.
Muhuyi Magaji's Medical Report And The Doubting Thomases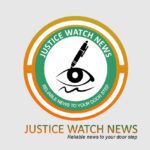 By Auwal Abdulqadir
When the powers that be and attention seekers want to make the general public submissive on some certain issues in the polity, they bring about trivialities that will make the people forget about their atrocities and the blunders they committed to administering public office.
Public servants are supposed to be accountable to the people, not an individual, but it seems public servants including the elected representatives of the people are now absconding their main responsibilities and have shifted their argument to individuals' personal and private issues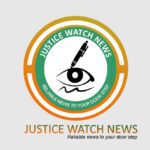 Here I am referring to my boss's current face-off with the Kano state House of assembly on lack of fair hearing when they slammed a suspension on him as the ever able chairman of the Kano state Anti-corruption commission.
A friend just raised an issue with discerning minds of what power Kano state House of Assembly has in suspending a public officer.
Now the issue of suspension has almost gone thin air, the blame on Muhuyi Magaji's non-appearance at the state's House of assembly's committee investigating his stewardship as the helmsman of the Kano state public complain and Anti-corruption commission has now shifted to a medical report being circulated that Muhuyi has concocted a medical report that it's doubtful and cannot pass the test of time.
As his personal person and someone who is always with the chairman throughout his daily engagements,I busted into laughter and later realized that detractors can go anywhere to cast aspersion on any individual they set to bring down.
A number of mortals including public officers are in one way or the other suffer some ailments, but disclosing those ailments to the general public remains the sacrosanct right of the patient, there are world leaders that have suffered from one ailment or the other, no one is yet to uncover what they are suffering from, their health issues have been kept away from the public glare.
No one will question or mandate them to disclose the kind of ailments, even where they went for medical attention have made the health issue a top-secret
But why my boss's health issue will be a subject of public ridicule and innuendos when the legislature and the government have critical issues of state and national importance to attend to.
But every sane individual knows that the most difficult creature on earth is the human race, they are never pleased since Muhuyi Magaji's issue has now been shifted from suspension to the level at which public scrutiny on his ill health is becoming a matter of discussion and innuendos, I want tell the doubting Thomases that we are ready for it.
As I said earlier, releasing a medical report is at the prerogative of individuals, but the penultimate week I and my boss just started glancing at some laboratory tests being pasted on the walls of some public buildings and social media depicting them as Barrister Muhuyi Magaji's medical laboratory tests.
The anti-corruption Czar is no doubt suffering from one ailment or the other and it's his discretion to release it to the general public or otherwise, but before we go further on this very simple and delicate issue that has diverted the legislature from doing its main legislative duties, let those in doubt spend their hard-earned resources and time to travel to Abuja, go extra miles make more inquiries and check for the real laboratories where Barrister Muhuyi Magaji was diagnosed and the results of his test were handed over to him.
As his personal person, I was one day meditating alone on how Muhuyi's glowing popularity will fetch him enemies that will try and see that the fight against corruption in Kano did not see the light of the day as done by my boss Barrister Muhuyi Magaji Rimin Gado.
Humans forget easily when Barrister Muhyi Magaji was at the office. he was on medical check-up in and around Nigeria, but then no one cares whether his medical report was doctored or genuine as presently alleged in some quarters.
Now I pose a challenge to those going after the member of the world Anti-corruption body to go and check the real facts on the ground from the reputable laboratories and veteran medical Doctors at the federal capital territory in Abuja, dig out for the real tests conducted on Barrister Muhuyi Magaji and tell their sponsors the real happenings.
As a lawyer and my boss a lawyer are conversant with the operation of the law, I laugh when some people took denting the image of Barrister Muhuyi as a way of getting their bread and butter.
There is a saying that silence is the best answer to a fool, but not every fool should be kept in the dark because the fool will continue to pull the crowd of other fools
As of now, Barrister Muhuyi Magaji has to undergo some medical tests and checkups as shown by his real medical report, not the one concocted by his detractors.
Auwal Abdulkadir is the personal assistant to Barrister Muhuyi Magaji Rimin Gado
NGO Calls on the Speedy Passage of Child Right Law In Kano State
Child Protection Network (CPN), an (NGO) has described advocacy and sensitization campaign as best way to have easy  passage of Child Protection Bill into Law in Kano state.
The Kano State Coordinator of the Group, Muhammad Ali Mashi disclosed this to Justice Watch News after a meeting with members of the Group to review the performance on the implementation and domestication of Child Righ Law in Kano State.
" We call a meeting to review our commitments on where we are, what we done before and where we need to be. We know the Bill is with the Legislature,"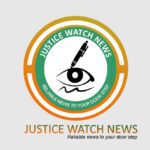 The Coordinator commended Kano State Government for sending Bill to the State House of Assembly for their action stressing that the Bill if becomes Law will promote the welfare as well as protecting children from all forms of exploitation and abuse.
" we are disturbed on the proportion rate of child abuse and molestation in our society.
The time to act is now,"
Zamfara State Child Protection Bill: Stakeholders Hold Review Meeting
He urged all key relevant stakeholders to collaborate together with the view to have an easy passage of the Bill in Kano.
The CPN Kano Coordinator, explained that the group had conducted an advocacy to Religious Leaders in the State and intimated them significance of the Law.
Also Speaking, the Secretary of CPN in Kano Hajiya Zainab Ahmad Suleiman MFR explained that the Group was established to protect the dignity and interest of all Children living in Kano State.
Zainab, maintained that members of the Group were selected from NAPTIP, Police, NHRC, Ministry of Justice, Judiciary, Nigerian Legal Aid, Ministry of Women Affairs, CSO, NGOs Hisbah, Red Cross, Media Health Personnel and others from human endeavours.
She stressed the need to have the Law in Kano state, noting that CPN will soon embark on rally to the State House of Assembly to further advocate for the speedy passage of the Bill.
The Secretary of the Group disclosed that the Act was drafted in 2010 and many states have not seen the light including Kano, calling on Key stakeholders redoubling their commitments to successfully to have the law in Kano.
" we are calling on Public to make official documents when is passed to have a better society".
Kano Missing Children: Court fixes date for Sentence Against Mastermind
She lamented that the child exploitation is increasing day by day noting that Law will address rising spate of children problem.
Coalition of Fulani's Compliment Gesture of Ganduje's Led Administration
As many Fulani Associations in the State and Nigeria at large continue to emerged, Governor Dr. Abdullahi Umar Ganduje of Kano State has put the heads of Leadership of Fulani to form a 'Coalition of Fulani Associations', an association that will focus on core mandate of establishing so many association.
The Governor in his effort to bring to an end the banditry that is highly linked to ugly behavior of some Fulani Herdsmen, ask them to come down to the State and take a home in any of the grazing reserves endowed in Kano.
Dr. Abdullahi Umar Ganduje who hails from traditional Fulani way of life made it compulsory upon him to give back to his community for years since before he became the Governor of Kano State.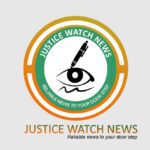 In an interview with Digital Journalist Umar Idris Shuaibu, Governor Ganduje assured the Coalition of Fulani Associations his total commitment towards improving the traditional setting of Fulani, to the modern system so as to benefit themselves and the State at large.
This is not enough, the Governor directed the State Bureau of Statistic to count the Fulani Cattle Rearers residing in Kano, as a measure to include them in all the developmental plans and budget of the State.
In addition, Dr. Ganduje always remind the Fulani Herdsmen to stick to Rearing, Farming and educate themselves through available means.
"If you can recalled well our Grandfather and Reformer Shehu Usman Bin Fodio taught this during his time, as if you can practice this three occupation, you will continue to be relevant in the society.
"So this is our way of life in the olden days, and no any tribe that doesn't have any bad eggs, but to be sincere we must commit ourselves to protect the existing dignity and unique values of Fulani in Nigeria", Dr. Ganduje narrates.
Beside, In his first year as a governor of Kano state, He sponsored 60 Fulani youth, who undergone training on Artificial Insemination in Turkey.
Henceforth, Kano is the first state in Nigeria to built the Ruga Settlement for Fulani Herdsmen, after the proposal of building such was not successful by the Federal Government as a result of issues arouse from the Southern part.
The Elderly Fulani man did not stop there, He also promised to include the people that were sidelined over the years in any developmental agenda in anything that will uplift the tribe, and their occupation.
History cannot forget the economic growth that Fulani Herdsmen give to Nigeria since before the time of colonial masters to date. And in this era Ganduje's zeal and determination to change bad narratives on Fulani must be acknowledged and be put on record
It's time for the remaining Fulani Leaders that achieved so much in their Professions to stand and protect the dignity and help their people to overcome the challenges they are facing nowadays, as Dr. Abdullahi Umar Ganduje has been doing for decades.
Umar Idris Shuaibu is a Digital Journalist and can be reach at shuaibuumaridris@gmail.com or 08066616097