The Kano State Governor Dr Abdullahi Umar Ganduje says he is ready to abide by the resolutions agreed upon by the leadership of Nigerian Governors Forum on Financial Autonomy for Judiciary.
Dr. Ganduje stated this when he recieved Members of the NBA Kano and Ungogo Branches to press home demand for the financial autonomy of Judiciary in Kano State.
He explained that the state Government under his watch is doing its best for Judiciary Workers in the state.
" The state Government sponsored National Executive Council (NEC) meeting
" We pay the sum of N46 Million to state judiciary every month. We paid over N20 million for medical allowances to Kano State Qadis. We also paid over N20 Million furniture allowances to Magistrates and Shari,a Court Judges"
The Governor pointed out that the state government spent over N100 Million to established Court of Appeal adding that the state Government spent N62 Million for Accommodation and Furniture of 2 years for court of Appeal Judges.
" The state Government is doing its best despite the economic situation of the state, we can't give you what we don't have. I will not preempt the meeting of Nigerian Governors Forum on financial autonomy of judiciary which is currently ongoing
" Kano state Government will not borrow to pay salary".
Earlier speaking, the chairman of the Kano Bar Branch Barrister Aminu Sani Gadanya said the delegation of Lawyers were in Government House to press home demand for the implementation to financial autonomy for Judiciary.
" We urged you to comply with the provision of section 122 of constitution of Federal Republic of Nigeria and subsequent judgements of high courts"
Gadanya stated that the 2 Branches of the Bar have  a cordial relationship with state Governor.Financial Autonomy for Judiciary: NBA Directs Chairmen, Members Visit State Governors.
The chairman commended Governor Ganduje for renovating some Magistrate Courts in the state and   urged  him to look into dilapidating stage of Gidan Murtala Magistrate Complex Court and Gezawa Magistrate Courts.
" We were directed to visit you and present a joint letter to you by our National President".
He added that the 2 Branches will continue visiting Government House every Monday as directed by National President Olumide Akpata.
It could be recalled that Judiciary Staff Union of Nigeria (JUSUN) embarked on indefinite strike on April 6, 2021 to press demand for the implementation of financial autonomy for Judiciary.
NBA  Visit to Governor Ganduje in Pictures.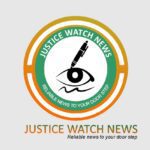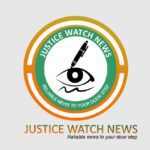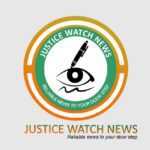 [contact-form][contact-field label="Name" type="name" required="true" /][contact-field label="Email" type="email" required="true" /][contact-field label="Website" type="url" /][contact-field label="Message" type="textarea" /][/contact-form]