Resident Doctors Threatens to Embark on Indefinite Strike
The Nigerian Association of Resident Doctors (NARD) has said it would embark on an indefinite strike beginning from April 1 if the Federal Government failed to meet its demands.
This was contained in a communiqué issued on Sunday in Abuja at the end of NARD's extraordinary National Executive Council (NEC) meeting.
The communique was signed by Dr Uyilawa Okhuaihesuyi, NARD President, Dr Jerry Isogun, Secretary-General and Dr Dotun Osikoya, Publicity and Social Secretary.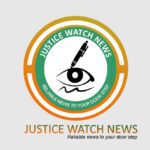 The communiqué said that the NEC had agreed that it would proceed on a total and indefinite strike on April 1, 2021, by 8 am.
Acccording to NARD, if immediate payment of all salaries owed to all house officers, including March salaries, were not paid before the end of business on March 31, 2021.
NARD demanded a review of the current hazard allowance to 50 per cent of consolidated basic salaries of all health workers and payment of outstanding COVID-19 inducement allowance upward.
The association called for the abolishment of exorbitant bench fees being paid by members on outside postings in all training institutions across the country.
NARD said that payment of salary shortfalls of 2014, 2015 and 2016 to members in all Federal Institutions, including state-owned institutions, as earlier agreed with NARD, must be paid.
According to the association, there must be payment of death in service insurance for all health workers who died as a result of COVID-19 infection and other infectious diseases.
It said there should be universal domestication and implementation of the 2017 MRTA by all federal and state-owned training institutions.
This, according to the association, is to ensure proper funding of residency training in the country as stipulated by the Act.
NARD called for the commencement of employment into all government-owned hospitals to improve service delivery to Nigerians and enhance residency training to curb brain drain in the health sector.
The association also sought the review of the Act regulating postgraduate medical training in Nigeria in line with international best practices.
NARD demanded the sack of the Registrar of MDCN for failure to demonstrate competence in the handling of the central placement of house officers.
The communiqué added that it would give room for the smooth implementation of the central placement of house officers without delays.
NARD reiterated the commitment of NARD to the smooth running of all tertiary institutions in the country and the provision of specialist healthcare to Nigerians
Kano Trains 5,504 Police Constabularies to Strengthen Community Policing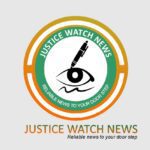 The Kano State Governor Dr. Abdullahi Umar Ganduje has said that the state has trained 5,504 Police Constabularies to enhence Community Policing in the state
Ganduje, disclosed this during the inauguration ceremony of Rano Emirate Council Community Policing Committees, held in Doguwa LGA of the State on Sunday,
In a statement by Abba Anwar Chief Press Secretary to the Kano State Governor quoted the Dr Ganduje was saying that community policing strategy goes deeply into the fabric of Kano society, as a political entity.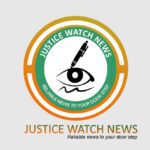 While enumerating reasons behind the recorded achievements in the security of the state, the Governor said, "Our administration found it necessary to support community participation in the security of our state."
He also listed, amongst other things that, "We have gone further by recruiting Police Constabularies, who are assisting the security agencies. And also we are assisting the various community policing committees".
" We trained in Kaduna 704 graduates of Police Constabulary. Also for each of the rural local governments, the 36 local governments, we are training 100 Police Constabulary. Making a total of 3,600 Police Constabulary."
NPF Community Policing Agenda Appoints Gov Ganduje As National Patron
Adding that, "For the 8 metropolitan, local governments we are training 150 in each of the 8 local governments. Giving rise to 1,200 Police Constabulary. Having a total of 4,800 Police Constabulary in addition to 704 that have already been trained. Which all stands at 5,504 Police Constabulary now at hand."
He further urged people to embrace community policing in the maintenance of security situation in the state.
KNSG Awards N100m Police Station Project In Getso Community
That, "Community participation, apart from community policing is necessary for us to achieve a desirable situation from all ramifications. As such, we are also inviting corporate social responsibility in the management of security situation in Kano state."
He added that part of the factors that played an important role in the security situation in the state, were acknowledge and appreciate the security agencies.
"They have succeeded in building full synergy among themselves. And we have extended coordination in order to get security information and action in Kano state.
The Governor applauded the Police, the Department for State Security (DSS), the Air Force, the Army, the Civil Defence (NSCDC), Immigration, Customs and Excise, Correctional Centre, Traditional Institutions, Agency for the Fight Against Human Trafficking (NAPTIP), the Vigilante Groups, representatives of various communities,
all for their commitments towards enhancin security in Kano state.
During the inauguration of the Rano Emirate Council Community Policing Committees, he stressed that, "There is no doubt security is an issue of topical nature in Nigeria. Is an issue that bothers almost everybody, all governments in Nigeria. And is an issue that we must come altogether in order to solve it.
Gama Communities Award Principal of Ahmadiyya College Kano
Appreciating further that, "We can see the effort of our security agencies that are working round the clock in order to keep Nigeria safe. In Kano state we are also conscious of the security of our state. Therefore we developed various strategies in order to secure Kano state."
He listed, amongst other things, that, "First of all we examined the issue of metropolitan, Kano being a metropolitan city and a mega city, we have taken necessary steps in order to ensure the security of our own mega city."
Explaining that, "We built what we call Security Dormitories on the major entrance of metropolitan Kano. That each of the dormitories houses 600 policemen. And also we have developed CCTV programme.
Which is working very well. While the control room is with our security agencies. We have other technology employed in order to check security issues."
In his brief remarks, the Emir of Rano, Kabiru Inuwa Muhammad, commended the effort if governor Ganduje in securing all parts of the state, with the Divine help from Almighty Allah.
Traffic Conjection: Police Commissions 100 Constabularies in Kano
He said, "Today is a historic day that we cannot forget. All our people are happy with this special event taking place in our Emirate, Rano Emirate. We are always ready to cooperate with your policies and programmes Your Excellency Sir. Especially this issue of community policing."
Abba Anwar added that the programme was attended by the House Leader, House of Representatives, Alhassan Ado Doguwa, alongside other members of the National Assembly, Secretary to the State Government, Alhaji Usman Alhaji, Commissioners and other members of the State Executive Council, heads of security agencies, community leaders among many other dignitaries.
FBI Indictment: PSC Suspends DCP Abba Kyari, Directed IGP to Furnish it With Information on Further Development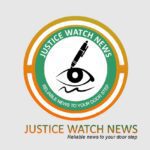 The Police Service Commission has suspended Abba Kyari, a Deputy Commissioner of Police and Head, Intelligence Response Team (IRT) of the Nigeria Police Force from the exercise of the Powers and functions of his office .
EXCLUSIVE: Abduljabbar Prosecution: Attorney General Grants Fiat to Senior Advocate of Nigeria
A statement by Ikechukwu Ani
Head, Press and Public Relations Department of the Commission on
Sunday, said that Abba Kyari's suspension took effect from Saturday, July 31st 2021 and would subsist pending the outcome of the investigation in respect of his indictment by the Federal Bureau of Investigation of the United States.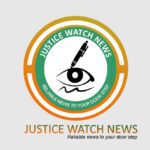 FBI Indicted: IGP Suspends DCP Abba Kyari
Ani, explained that the Commission has also directed the Inspector General of Police to furnish it with information on further development on the matter for necessary further action.
Operatives Repelled Attack On Maraban Jos Divisional Police, One Inspector died, Two Constabularies Injured
"The Commission's decision which was conveyed in a letter with reference, PSC/POL/D/153/vol/V/138 to the Inspector General of Police today, Sunday, August 1st, 2021, was signed by Hon. Justice Clara Bata Ogunbiyi, a retired Justice of the Supreme Court and Honourable Commissioner 1 in the Commission for the Commission's Chairman, Alhaji Musiliu Smith, a retired Inspector General of Police who is currently on leave". The statement stated
NDLEA recovers 35wraps of cocaine from lady's underwear at Lagos airport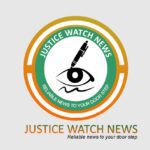 Operatives of the National Drug Law Enforcement Agency, NDLEA, have recovered 35 wraps of cocaine from the underwear of a lady, Okafor Ebere Edith during the outward clearance of passengers on Air Cotevoire, to Monrovia, Liberia from the Murtala Muhammed International Airport, MMIA, Ikeja, Lagos.
In a statement by Femi Babafemi
Director, Media and Advocacy
NDLEA Headquarters, Abuja on
Sunday said the suspect who alleged to have tucked the pellets of cocaine in her underwear to beat security checks at the Airport was however picked up for search and questioning during which the wraps of the illicit drug were found on her.
" During preliminary interview, she claimed her desire to make money pushed her into drug trafficking."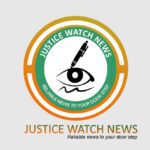 Babafemi also said another suspect, Echendu Jerry Maduakolam, an intending male passenger going to Istanbul was arrested at Gate A departure hall of the MMIA on Tuesday 27th July during outward clearance of Egypt airline to Turkey with 78grams of cannabis mixed with dried bitter leaves.
It further said that on the same day, another intending male passenger, Egbon Osarodion going to Milan, Italy was arrested at the airports Gate A departure hall during outward clearance of passengers on Egypt airline with different quantities of 225mg Tramadol and Rohypnol concealed in foil papers wrapped in a polyethylene bag.
JUST IN: Blasphemy: Abduljabbar Urges Court Set Aside, Verdict, Recommendations of Debate
The statement pointed out that acting on credible intelligence, NDLEA operatives from Kontagora Area command of the Agency in the early hours of Thursday 29th July 2021 raided a warehouse at Mailefe village in Kontagora Local Government Area of Niger state, where drug supplies for bandits operating in parts of the state were stored.
"After a thorough search of the warehouse, 125 bags of cannabis sativa were recovered while a man seen praying in front of the house fled into the forest when he sighted the narcotic officers from afar.
NDLEA: Go out and crush all drug cartels, Marwa charges newly promoted officers
In a statement, the Chairman/ Chief Executive of the NDLEA, Brig. Gen. Mohamed Buba Marwa (Retd) commended the commanders, officers and men of the MMIA and Niger state commands of the Agency for their continued efforts in tracking down traffickers of illicit drugs in their areas of responsibility. He charged them and their counterparts in other commands to remain focussed and resolute in pursuit of the goal to rid Nigeria of illicit substances and drug related criminalities.