Congestion, Road Crashes: Kano MTD Boss Harps on Synergy Among Enforcement Agencies
The Officer In Charge, Motor Traffic Department ( MTD), Kano State Command of Nigeria Police Superintendent Magaji Musa Majiya has described synergy among enforcement agencies as a way forward in tackling road crashes, traffic congestion and free flow of vehicles within the state metropolis.
Majiya stated this when he led his team on a courtesy visit to Managing Director, Kano Road Traffic Agency ( KAROTA) Dr. Baffa Babba Dan'Agundi in his office.
Police Attached to MTD Returns N1,294,200 Found in Accident Scene
He expressed his readiness to further consolidate relationship with the KAROTA, noting that the agency is formidable partner in progress in making Kano State free zone from all forms of Traffic congestions and Road Traffic Crashes.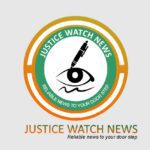 " My office is ready to provide your personnel with the technical capacity on traffic control and adminstration to improve traffic flow in kano.
" Kano as cosmopolitan city is rapidly growing day by day, is the nerve center of bussiness not only in Nigeria but neighbouring countries.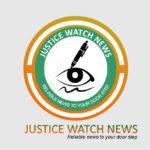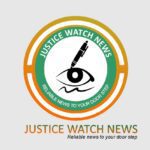 " There is need for collaboration between all security agencies to fight a common goal
" As an advocate of community relations we need to have our doors open for receiving entertaining stakeholders complaints to further have a public confidence".
Majiya also commended Baffa Babba Dan'Agundi for his contribution in free Traffic of Vehicular Movements in Kano.
Nigerian Army Assures Cooperation to KAROTA
" We are here on behalf of the Command to commend you for supporting MTD Kano with Some of the operational facilities, and and repair of our vehicles when ever the need arises."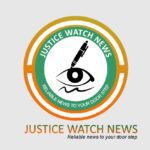 In his response, the Managing Director, KAROTA, Dr. Baffa Babba Dan'Agundi said with the coming onboard of Majiya as OC MTD, the relationship between 2 Organizations is cordial and strong
" We are working with police everyday, they assist us in enforcement,"
MD, KAROTA emphasized that police simplify our job saying they are partners in progress.
" Our main interest are the people of Kano State" he said
Dan'Agundi assured that he is ready to consolidate the relationship between KAROTA and police.
He expressed his happiness with the visit saying it was historic one.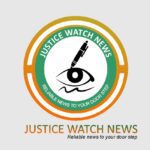 Justice Watch News learnt that SP Magaji Majiya presented an award of recognition to Baffa Babba Dan'Agundi for his contributions in traffic control and management in Kano State.
NBA condemns attack on Delta court by thugs
The Nigerian Bar Association, NBA , Warri Branch has condemned the attack on the Delta State High Court 4 by thugs in Warri South Local Government Area.
The NBA in a statement signed by its Chairman, Emmanuel .O. Uti and Mr. Joseph A Omonoseh, Secretary respectively expressed shock and sadness over the unprovoked attack and invasion by the thugs.
Anti Daba Unit: NBA petitions Kano police commissioner over alleged torture to death of 21 year old boy
The NBA noted that the act led to the disruption of court proceedings in a suit challenging the succession to the stool of the Olu of Warri Kingdom which was ongoing peacefully.
The NBA said the hoodlums who were armed with dangerous weapons, chased away judicial staff, litigants, lawyers including a Senior Advocate of Nigeria, SAN who was representing one of the parties and disrupted the proceedings.
The NBA condemned the act describing it as despicable and a desecration of the hallowed temple of Justice.
"The NBA Warri branch condemns in totality this unprovoked attack and barbaric behaviour by the hoodlums/thugs and therefore calls on the Inspector General of Police, the Commissioner of Police, Delta State and the Director of State Security Services to immediately set up a team of investigators to unmask the perpetrators of this reprehensible act.
"We also call on Security Operatives to immediately set in motion measures to nip in the bud this ugly trend by providing adequate security in and around the Court premises in Delta State to prevent a reoccurrence of this ugly trend.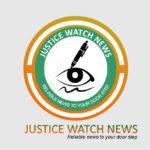 "We advise the players in the ongoing succession tussle to sheath their swords and allow peace and the law to take its full course as we cannot afford to see our peaceful and loving Warri Kingdom engulfed by the flames of crisis."
Police In Kaduna Warns Protesters Against Violating Due Process
Kaduna State Commission of Police Umar Muri has warned all Interest Groups who want to protest in the state to consider following due process and avoid incessant high blockade, stressing that violators will be treated according to the extant statutory laws of the land.
Anti Daba Unit: NBA petitions Kano police commissioner over alleged torture to death of 21 year old boy
In a statement by the command's public relations officer ASP Muhammad Jalige said the command acknowledged the flight of various communities affected by banditry and kidnapping
" The Command is using this medium to state that it is becoming very worrisome to the Command and other sister security agencies, the incessant blockade of the State's connecting highways by various interest groups in the name of protest without vobserving due process,"NLC Sues For Security Agencies Intervention On El-Rufa'i's Fresh Threat
" The Command is not unmindful of the security challenges faced by various communities in the State that is occasioned by risen cases of armed banditry and kidnapping which the top management and government are doing everything possible to restore normalcy to the affected areas. It is therefore necessary to be in the same page with all stakeholders and affected communities to ensure that the enemies of the State are defeated rather than working unilaterally by opposing one another, since particular challenges cannot be adequately tackled by creating additional challenge." The statement stated,
Police Confirms Death of Armed Robber After Mob Action
The statement said the Command is however, perturbed with the recent activities of some communities engaging in protest and the untoward blocking of highways with its attendant troubles for innocent commuters. emphasizing that such trend will not be tolerated and the acts will be viewed seriously according to extant laws of the land.
It added that the Command is working round the clock to ensure that normalcy is restored and would not fold it hands to be distracted in as much as protest cannot be seen as the solution to the current situation.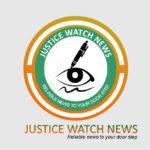 " The Command is therefore advising all interest groups and communities to always go through appropriate channel with their grievances as the Command's door is always open to complaints and other security related issues from all quarters whereas insecurity is localized and the best approach to tackling it is by Police community engagement.
Ensure Decorum, Civility in Your Engagement with Road Users, NUJ Urges Traffic Enforcement Agencies
The Nigeria Union of Journalists (NUJ), Kano State Council has urged officials of Traffic police, KAROTA, Federal Road Safety Corp to ensure decorum and civility in their engagement with road users.
Channels TV Ban: NUJ Urges NBC To Exercise More Caution
This was contained in a Communique jointly signed by Council Chairman Comrade Abbas Ibrahim and Secretary Comrade Abba Murtala respectively and issued to journalists at the end of Council's periodic congress held at the press center kano
Sallah Celebrations: NUJ Kano Felicitates With Muslims.
In the congress the union also called on security agencies to intensify efforts in bringing to an end the lingering problems of phone snatching and other criminality.
SWAN Kano Trains Journalists, Judicial and Health Workers On Cyber Crimes
The congress enjoined relevant state government agencies to take necessary action against individuals and organizations involved in hiking prices of food items, calling on related authorities to redouble efforts in the fight against the sales of expired, sub-standard and poisonous food/beverages in the state.
The congress advised farmers to focus their attention on food crops production as against that of cash crops production with a view to ensuring availability of food.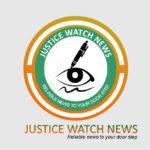 The NUJ appreciates the state government for redeploying professional teachers to public schools, calling on the government to pay more attention to schools in the rural areas.
The congress called on the Kano emirate council to intervene by stopping the unnecessary horse riding (KILISA) that constitute threat to the society.
The congress also appealed to members of pen pushing profession to always work within the boundaries of the profession for better service delivery.
In the communique the congress condoles with Maryam Yakasai over the death of her mother.