RE: Secret Fulani Plan Unveiled – THE COMPROMISED ARMY CHIEF – – – Opera News Official
For the umpteenth time the callous and cowardly enemies of Nigeria's peace and unity are at their worst moments of divisive and subversive rhetorics against the formidable sovereignty of our beloved nation and its patriotic Nigerian Army.
The attention of the Nigerian Army has been drawn to an online publication anchored by the online medium Opera News Official at https://stories. 6chcdn.feednews.com with the heading "Secret Fulani Plan Unveiled – THE COMPROMISED ARMY CHIEF."
Ordinarily, the Nigerian Army would have ignored this illogical and pathetic narrative especially as it continues to record tremendous successes in its on-going operations nation-wide under the able leadership of the Chief of Army Staff Lieutenant General Ibrahim Attahiru. Nevertheless, for the benefit and awareness of our peace loving and patriotic citizens whom the Nigerian Army owe a duty.
Part of the poorly scripted article states that "Last week, two Igbo officers, Lt Col Okeke and Lt Col Ajah alongside 44 others, predominantly Southern and Middle Belt Christian officers lost their lives in a conspiracy hatched by Fulani senior officers." Alas, this is the dumbest narrative that has the potential for a Guinness Book of Record. However, to put the record straight, it should be clear that the Nigerian Army does not train, deploy or operate along ethnic, religious, tribal or regional divides thus the name NIGERIAN ARMY. In the past, several subversive elements have attempted to infiltrate the formidable ranks of the Nigerian Army to sow seed of discord among its personnel but failed. This is due largely to the loyalty and belief of the Nigerian Army in one great country, Nigeria.
The amateurish article presented in a self-styled stages 1 – 9 in a fictitious movie like scenerio devoid of even the basic rudiments of a news report but yet laced with potent hatred and venom for Nigeria and its proud citizens. One can not but forgive the illiterate writer of this article and his sponsors for refering to the Chief of Army Staff as Lt Gen Jega (Stage 1, paragraph 1). Similarly, on the alleged killing of some personnel, a quick check on the Nigerian Army personnel data base returned negative for Lt Cols ND Okeke and Aja as there are no name matches currently in service of the Nigerian Army who were alleged to have been killed in a conspiracy whatever that means.
In general, summarizing stages 4 – 9 of the uncoordinated article exposes the real intent albeit the very low IQ of the writers and publishers Opera News. They have distinguished themselves as enemies of our existence and should be seen and treated as such. Furthermore, the Nigerian Army would like to request all peace loving citizens to disregard the content of the said article by Opera News Official in its entirety as it lacks common logic.
The Nigerian Army also wishes to reiterate it's commitment to the protection of our territorial integrity, defending lives and properties of all citizens and residents in Nigeria. The army further wishes to solicit for the continuous support of all patriotic Nigerians in stamping out activities of criminals including subversive elements for a peaceful and prosperous Nigeria.
MOHAMMED YERIMA
Brigadier General
Director Army Public Relations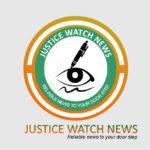 Presidential Statement On Twitter Suspension In Nigeria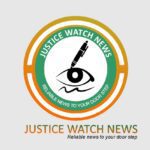 The temporary suspension of Twitter is not just a response to the removal of the President's post. There has been a litany of problems with the social media platform in Nigeria, where misinformation and fake news spread through it have had real world violent consequences. All the while, the company has escaped accountability.
Nevertheless, the removal of President Buhari's tweet was disappointing. The censoring seemed based on a misunderstanding of the challenges Nigeria faces today.
FG Lashes out Twitter for Deleting President Buhari's Post on IPOB
The President in his address at the United Nations General Assembly, UNGA in 2019 said "the world was shocked and startled by the massacre in New Zealand by a lone gunman taking the lives of 50 worshippers."
This and similar crimes which have been fueled by social media networks risk seeping into the fabric of an emerging digital culture.
Major tech companies must be alive to their responsibilities. They cannot be allowed to continue to facilitate the spread of religious, racist, xenophobic and false messages capable of inciting whole communities against each other, leading to loss of many lives. This could tear some countries apart.
President Buhari has therefore been warning against social media's disruptive and divisive influences and the government's action is not a knee-jerk reaction to Twitter's preposterous deletion of his tweet which should have been read in full.
200 Kidnnaped Islamiyya Children: President Buhari Charges Security to Expedite Action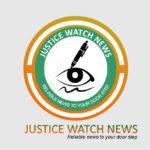 The tweet was not a threat, but a statement of fact.
A terrorist organisation (IPOB) poses a significant threat to the safety and security of Nigerian citizens.
When the President said that they will be treated "in a language they understand," he merely reiterated that their force shall be met with force. It is a basic principle of security services response world over.
This is not promotion of hate, but a pledge to uphold citizens' right to freedom from harm. The government cannot be expected to capitulate to terrorists.
IPOB is proscribed under Nigerian law. Its members murder innocent Nigerians. They kill policemen and set government property on fire. Now, they have amassed a substantial stockpile of weapons and bombs across the country.
Denounce Attacks By Suspected IPOB or Considered Responsible, Sumaila Tells S/East Elites
Twitter does not seem to appreciate the national trauma of our country's civil war. This government shall not allow a recurrence of that tragedy.
Garba Shehu is
Senior Special Assistant to the President
(Media & Publicity)
UN Global Road Safety Week: FRSC Kano Plans Public Education Campaign/Advocacy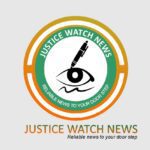 The UN General Assembly mandated World Health Organization (WHO) and the UN Regional Commissions to plan and host periodic UN Global Road Safety Weeks. It was First observed in 2007 with remarkable and impressive achievements.
The 6th UN Global Road Safety Week commences from Monday 17th to 23rd May 2021, and will focused on the issue of speed, which is responsible for about 30% of crashes.
The Week advocates for safer streets motoring by making 30 km/h (20 mph) speed limits the norm for cities worldwide in places where people mix with traffic. Hence, the Week is concern about policy commitments at national and local levels to deliver the 30 km/h speed limits in urban areas, and to generate local support for such low speed measures in order to create safe, healthy traffic flow within Urban cities globally as well as to officially launch the Decade of Action for Road Safety 2021-2030 and its Global Plan.
The Week will also highlight the links between 30 km/h speed limits and attainment of a number of Sustainable Development Goals, including those on health, education, infrastructure, sustainable cities, climate action and partnerships.
As a lead agency in Road Safety Management and administration in Nigeria, FRSC is hosting the event and embarks on nationwide advocacy to replicate this global activity in selected Nigerian Cities which the commercial city of Kano is among.
Pursuant to this, the Kano State Command of FRSC organises public education campaigns programmes to inculcate the norm of 30km/hr speed limits among Road users.
Sallah Festivities: FRSC Deploys 1,820 Personnel to Control Traffic In Kano
The Public Education activity will include media charts, Road show, Visits to Hospitals and advocacy visits to stakeholders including policy makers.
I wish to call on the General Motoring Public to always adhere to the maximum legal speed limit of 30km/hr while in the City or in built up areas so as to prevent crashes, its attendant injuries and fatalities.
Kano Command of Federal Road Safety Corps further stressed the need to avoid over speeding which is considered among the critical traffic violations with high risk factor.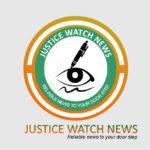 I want further stress that Speeding leads to increase in the degree of crash severity, possibly resulting in more fatalities or injuries.
More damage is caused to the vehicles involved at higher speeds, increasing likelihood vehicle will not be drivable after a crash.
Speeding also leads to extra fuel consumption and frequent replacement of auto parts among others.
The high risk associated with speeding mandated the Corps to introduce and enforce the installation of speed limiting devices on all commercial vehicles that flies the Nation's Roads. This enforcement is currently on-going nationwide.
I urge vehicle owners to install this device on their vehicles to avoid being arrested and sanctioned.
Lastly to this end, i also wish to admonish that failure to comply with the speed limits both within Urban cities and on the highways will not be condoned.
Corps Commander Zubairu Mato
Sector Commander
RS 1.2 Kano State Sector Command
Zamfara State Child Protection Bill: Stakeholders Hold Review Meeting
Zamfara State Ministry of Women Affairs and Social Development and Ministry of Justice, in collaboration with Save The Children International and UNICEF holding a consultative Review meeting to further discuss the Draft Zamfara state Child Protection Bill. The Bill which contains 17 Chapters and 17 Schedules.Bandits Kill 40 Persons in fresh Zamfara Attack
The objectives of the curreent review meeting include wider stakeholders' sensitization on issues therin the Bill with an attempt to fill in any gap, deliberation on outstanding issues (if any).
The meeting is under the Chairmanship of His Royal Highness, the Emir of Gummi, Justice Lawal Hassan Gummi (Rtd), the Sarkin Mafaran Gummi, also present was His Royal Highness, the Emir of Bungudu Alhaji Hassan Muhammad Attahiru, the Sarkin Fulani of Bungudu (who also was the Chair of the meeting held in Kano for the first review of the Draft Bill).
Other dignitries were, State Assembly rep., the Honourable Commissioners that include Justice, Women Affairs, Health, Budget and Economic Planing and Education, Special Adviser Chieftaincy Matters, Save The Children International, UNICEF, CSOs among others.
It is expected when the needful is done, the Bill will soon come into Law. It could be recalled that there was similar review to review the draft sometimes early 2021 in Kano.