No Recruitment Exercise Currently ongoing, NCoS Tells Job Seekers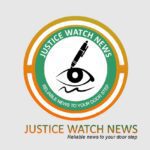 The Nigerian Correctional Service (NCoS) has appealed to the General Public to take note that there is no recruitment exercise currently ongoing in the Service and that no agent, syndicate or private individuals have been engaged to carryout recruitment exercise on its behalf.
National Public Relations Officer, NCoS, Controller of Corrections Francis Enobore made the appeal in a statement.
Bauchi Command Gets New Controller Of Corrections.
He said it has come to the notice of the management of Nigerian Correctional Service (NCoS) that some unscrupulous elements are scamming unsuspected members of the public by purporting to be conducting
recruitment exercise on its behalf.
Provide Information on Chidi's whereabouts and get N200,000 reward – NCoS
The Public Relations Officer also said recruitment into the Service, when vacancy exists, is usually advertised for qualified candidates to indicate their interest online.
" The exercise is always free and does not involve any financial inducement."
"Members of the public are therefore advised to disregard entreaties from such groups/individuals whose interest it is to defraud unsuspecting individuals.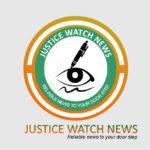 Repositioning NCoS For Service Delivery: Halliru Redeploys 7 DCG,s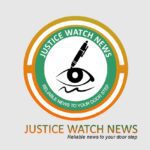 The Controller General of Corrections, Haliru Nababa has approved the redeployment of seven Deputy Controller Generals (DCGs) of Corrections as part of his strategies to reposition the Nigerian Correctional Service (NCoS) for better service delivery.
Provide Information on Chidi's whereabouts and get N200,000 reward – NCoS
Acccording to the statement by CC Francis Enabore, National Public Relations Officer, (NCoS) said
Those affected in the new posting were "DCG Tunde Ladipo moved from Non-Custodial to Health and welfare While DCG Sylvester Nwakucheb who hitherto was in charge of Training and Staff Development (TSD) now takes over as DCG Non-Custodial.
37 Inmates of Abeokuta Custodial Center Gain Admission in NOUN
Others were Emilia Oputa Adaobi, DCG Covering Duty (C⁄D) Training and Staff Development; Uche Nwobi, DCG C⁄D Inmates Training and Productivity (ITP); Akinjijonwi Tosin DCG C⁄D Works and Logistics (W&L); Ahmadu Adamu DCG C⁄D Human Resource (HR); Ahmadu Magaji DCG C⁄D Finance and Account (F&A)"
Enabore maintained that the posting is geared towards injecting new ideas in the management of the Service to address emerging challenges as well as meet the huge expectations of the public, particularly in the implementation of the NCoS Act 2019.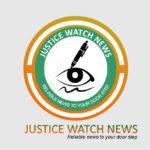 SERVICOM Partners NCoS on Improved Service Delivery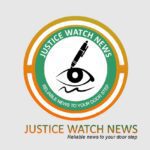 The National Coordinator and Chief Executive Officer of Service Compact (SERVICOM), Mrs Nnenna Akajemeli has reiterated the readiness of the agency to partner with the Nigerian Correctional Service (NCoS) towards improving customers sensitivity to its service delivery.
Mrs. Nnenna stated this in a keynote address at the sensitization lecture on SERVICOM held at Abdulrahman Bello Dambazau Conference Hall Abuja on Wednesday 9th June 2021.
Provide Information on Chidi's whereabouts and get N200,000 reward – NCoS
She noted that SERVICOM was ready at all times to offer assistance towards ensuring that the Service agreement between NCoS and members of the public is delivered timely and efficiently.
The event witnessed the lunch of suggestion boxes which the Controller General of Corrections, Haliru Nababa, who directed the box to be placed at strategic locations to harvest suggestions for improve service delivery.
While commending this initiative, Mrs Nnenna stressed that the launch of the suggestion boxes has shown that NCoS has been sensitive to the needs and expectations of stakeholders and will certainly promote inclusiveness in services offered to customers.
The National Coordinator commended the NCoS for the active feedbacks through the dedicated social media handles which is open to the general public to express their opinions.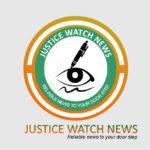 Mrs Nnenna noted that the standard of making information readily available to customers through different platforms is a guarantee to eliminate the hidden cost of making clients happy. "You don't have to bribe anybody to visit inmates or take them to court", she added.
BREAKING: Attempted Jailbreak Foiled In Kano
She observed that the sensitization programme will enhance desk officers' capacity on how to make good use of the boxes, collate inputs and analyse the content to enhance policy formulation.
Earlier in his welcome address, the Controller General said the Service has several other meeting points with the public apart from safe and humane custody of inmates.
She stated that such foresightedness was required in every government organisation in order to advance the course of good governance that the leadership of President Muhammadu Buhari stands for.
No Recruitment Exercise Currently ongoing, NCoS Tells Job Seeker
Nababa stated that as part of efforts to interface and maintain quality delivery of its service, SERVICOM desk office has been established in all formations including the zonal commands, training institutions, Borstal institutions, 36 states commands and FCT.
The CG reaffirmed the commitment of NCoS to discharge its constitutional functions in line with best practice as evidence in the UNESCO Confucius award on education and skills development received by the Service in 2018.
37 Inmates of Abeokuta Custodial Center Gain Admission in NOUN
Thirty Seven inmates of the Nigerian Correctional Service Old Abeokuta, Ibara Custodial Center, Ogun State Command on Tuesday 25th May, 2021 were matriculated and admitted into the National Open University of Nigeria (NOUN) .
The inmates were admitted to study various courses such as Business Administration, Political Science, Criminology and Security Studies, Journalism, Peace and Conflict Resolution, Accounting, Economics, Christian Religious Studies and Economics Education.
NECO: 115 Inmates Passed English, Mathematics In Enugu Custodial Centre
This is the second matriculation ceremony in the Custodial Center, under the auspices of NOUN .
The Vice Chancellor, Prof. Olufemi Peters represented by Dr Segun Adenuga the Director of Ogun Study center took the enrollees through Orientation Program.
" The program exposed their minds to what is expected of them as students of National Open University of Nigeria".
In his address, the Ogun State Command Controller of Corrections, Mojeed Olaniran congratulated the inmates and implored them to make good use of the opportunity given them bearing in mind that aside from security, the cardinal objectives of Corrections are Reformation, Rehabilitation, and Reintegration.
2 Personnel, 5 Inmates Injured in Bauchi Custodial Facility.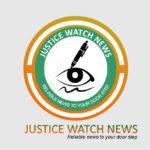 Olaniran seized the occasion to reemphasize that NCoS encourages the inmates to upgrade themselves in various aspects of skill acquisition that will benefit their lives and society at large.
He admonished them to make use of this second chance to remediate their wrong past.
According to the statement by Victor Oyeleke, Ogun State Command's Public Relations Officer said Controller General of Corrections Halliru Nababa appreciated the good gesture of NOUN authority for their positive collaboration with the NCoS by providing free education to the inmates.
Responding, Dr Segun Adenuga affirm that the University authority is poised to bring education to the door step of all and Sundry which include those in the correctional centers.
2 Personnel, 5 Inmates Injured in Bauchi Custodial Facility.
He further reassured the matriculants that the authority is prepared to give them scholarship for PhD programme.
Adenuga also advised them to make maximum use of their study materials and not to allow their present circumstances to derail them from their positive pursuit. He urged them to rather use the opportunity to gain academic laurels.
The second matriculation of inmates of the Custodial Center into NOUN was also witnessed by the Director of Mass Literary, Ogun State, Alhaji Mikail Lawal.
Nigerian Correctional Service Releases Names and Pictures of Owerri's Fleeing Inmates
" This ceremony has brought the number of inmates of Ibara Custodial Center studying various courses degree programs at the NOUN to eighty seven (87) including two Masters Degree Students".