Some Strange Moves Towards Getting Me – Comrade Sa'Id Dakata
The Executive Director, Centre Awareness on Justice and Accountability, (CAJA) Comrade Kabiru Sa'id Dakata has posted on his Facebook page that some strange people are trailing his life.
Details of his words…..
Some strange moves towards getting me, but all is well for now and will always be well, In shaa Allah.
1. On Saturday 17/04/202, my mechanic was driving my car at M.M way Kano around 5pm, four guys on two motorcycles ran towards him. The person at the back of the motorcycle at the driver's side shouted, "motar ce amma ba shi bane" the person driving the other motorcycle at the other side said, " mu juya kawai." They ran faster and disappeared.
2. Today I went to office around 11, the security man (Ibrahim) told me that somebody came to look for me around 8am. The man asked him what time do I normally come to office, the security man told him that I don't have a specific time of coming to office, he asked him of the time I am alone in the office, the security man said he has no idea, he then collected the security man's phone number and promised to be calling him. He neither asked the security man of my phone number nor did he call him with his own number.
3. Tonight, around 9:50, the security men of our estate told me that three persons wearing face mask came in a white Honda car. After parking the car at the opposite to the gate, two of them came to the security men and asked of me, the security men asked them to call me but they replied that they didn't have phone with them, after some seconds, they told the security men that they will come back. They went to their car and drove away.
I'm bringing this to the notice of all concerned, I'm discussing it with my lawyers for proper action.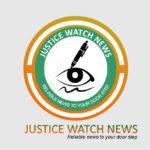 Still in Support, Reopening of ZAMSU, Why Mikail Barau Perceived it Wrong
Dr. Mikail Barau let me put it to you that there are thousands of reasons to celebrate the news of reopening of ZAMSU today. It baffles to sense that you appear to be unaware of the challenges surrounding the university project before the coming of the Matawalle administration – excuse my decorum, sir. Permit me to remind you that:
I Will Continue Implementing MD Abubakar's Report Until Sanity Brought Back to Zamfara – Matawalle
Firstly, It was a university the previous administration (under the supervision of your new-found hero Yari) squandered more than half the money meant for construction projects. We are talking about billions here. The records are there and we can share with you.
Secondly, Students were admitted in error even when there was no substantive management team. The height of incompetence of the outgone administration.
Thirdly, No funds left for the present administration to fund capital and recurrent expenditure, as per the university project.
Fourthly, No monthly subvention for personnel and overhead costs.
Similarly, There was absence of a functional library and other important facilities to support the take-off of the university.
Fundamental speaking, at a point you and many of us concluded that it was a bad foundation for the university to take-off in that critical state because the performance was below par.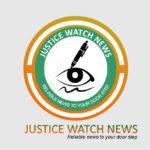 Today, most of those errors have been corrected with the support of Governor Matawalle against the interest of many – I am pretty sure that you know about the weight of powers against the continuation of the university project. First, the decision to continue with the project itself calls for celebration. Second, the appointment of a substantive management team to steer the affairs of the baby university. Third, the sourcing of funds to ensure proper take-off and subsequently mobilising contractors back to sites.
Bungudu, Maru, Zurmi Attacks: Zamfara State Government Suspends Activities During Democracy Day Celebration
If we can't commend Governor Matawalle for his kind consideration here for reasons known to us, we shouldn't fault the mood of thousands of citizens who recognise his efforts, considering the circumstances, sir.
Jalaluddeen Maradun is Analyst and Public Commentator
Answering Brawlers On The Implementation Of MD Abubakar's Report
Most of the people clamouring for the implementation of MD Abubakar security report have not thumbed through the pages of the report as to even know what are the recommendations. The only thing catching their attention is one recommendation about the alleged culpability of some traditional leaders as if everything about the insecurity is connected to them.
MD Abubakar's report is the most elaborate report I have ever set my eyes on and thus relegating it to a single recommendation does no justice to that bulky document, the data of which was gathered and compiled with so much sweat and sleeplessness.
If you ask most of those of those critiquing brawlers to enumerate even ten of the MD Abubakar's recommendations, I am sure they will not be able to do so.
I Will Continue Implementing MD Abubakar's Report Until Sanity Brought Back to Zamfara – Matawalle
As important as the report is, Governor Bello Matawalle will never allow it to be swept under the carpet. Since December 2019 he had made it clear that the report is being implemented. Yesterday, he reiterated his commitment to the implementation of the report specifically referring to Recommendation No 2 on the alleged indicted traditional leaders.
The question being raised as to why did it take him so long to implement the report has no feet to stand since he has been implementing it from the very day it saw the light of the day.
How fast do you forget that Recommendation No 1 (i) which suggest revocation of illegally acquired lands on grazing reserves and routes has been implemented since November 2019?
How fast do you forget that Governor Bello Matawalle is currently implementing Recommendation No 3 which postulates for the Federal and state governments to come up with an initiative that encourages both Fulanis and non-Fulani cattle rearers to adopt modern dietary farming and discourage the traditional nomadism system? This he is doing through construction of RUGA even without any external support. We are yet to see any CSO complimenting government struggle to get intervention for the realization of this goal.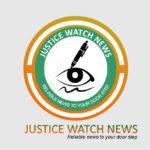 Bungudu, Maru, Zurmi Attacks: Zamfara State Government Suspends Activities During Democracy Day Celebration
Do you even care to know that the Zamfara State Disarmament Policy which resulted in laying down of many sophisticated arms by bandits is based on Recommendation No 4 which states that "Zamfara State should embark on disarmament, disarmament which should mean and be christened as "Arms and Ammunitions for Basic Amenities"? Now, see this! When Zamfara State built boreholes in some distant settlements for the repentant bandits who laid down their arms the same critics pushing for the implementation of former IG MD Abubakar's report come to condemn it vehemently.
On why Governor Bello Matawalle treats with caution the Recommendation No 2 suggesting the sack of alleged indicted traditional leaders has nothing to do with politics. In fact, three Emirs have so far been relieved of their position pending further recommendations from the committee charged with the responsibility to investigate the level of their involvement with banditry.
Police Arrests Foreigner Supplying Guns, Ammunition to Bandits in Zamfara
The problem is often seen from a very shallow angle by fast-fault-finders. To paint the scenario, the traditional leaders in volatile areas find themselves entangled in a very difficult situation. With the traditional institution relegated constitutionally and rendered powerless, with no security in their area of authority which is infested by gun wielding terrorists there is natural tendency to compromise and yield to the demands of bandits because their lives are at stake. Treating issues as delicate as this should never be made in haste. Just imagine yourselves in their shoes and tell me what would you have done when faced with similar situation. I think, the only way to be fully innocent is to abdicate the traditional position and run for your dear life but that is the decision for someone with no royal blood in him.
The caution being observed by Governor Bello Matawalle is thus to protect the integrity of the innocents as some of the alleged indicted traditional leaders are coerced to compromise. That notwithstanding, the government is doing all it takes to find out their level of involvement and deal with the situation as it should be dealt with.
Ibrahim Bello Zauma is
Director General New Media,
Office of the Executive Governor, Zamfara State.
Twitter Ban: Traducers Twisting The Truth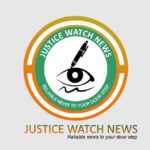 It is no longer news that last week, precisely on Friday, 04/06,21, the government of Nigeria had announced an indefinite suspension of the operations of Twitter, the super blogger and social networking service from the country.
The suspension was announced by Mr. Lai Mohammed, Nigeria's minister of Information, who said, " The suspension was hinged on the persistent use of the platform for activities that are capable of undermining Nigeria's corporate existence".
FG Lashes out Twitter for Deleting President Buhari's Post on IPOB
However, rather than checking for the reasons that triggered the suspension, with special focus to whether they have any bearing with the status of the corporate existence of Nigeria as a country, traducers, who shamelessly engage in attacking reputations through slander or libel, stupidly took to the press, by twisting the truth in defence of Twitter's rashness.
Twitter is a social broadcast network that enables people and organizations to publicly share brief messages instantly around the world. Through this, it brings together, a variety of people with different voices, ideas, and perspectives, who are allowed to post content, including potentially inflammatory content, provided they do not violate the "Twitter Rules". It's these twitter rules that need to be scrutinized properly, in order to see the extent of their conflict or conformity with objectivity and morality.
Somewhere in the policy of twitter it says, "Twitter's purpose is to serve the public conversation. Violence, harassment and other similar types of behaviour discourage people from expressing themselves, and ultimately diminish the value of global public conversation. Our rules are to ensure all people can participate in the public conversation freely and safely. As a policy, we do not mediate content or intervene in disputes between users. However, targeted abuse or harassment may constitute a violation of the Twitter Rules and Terms of Service."
In looking at the meaning of targeted abuse or harassment, which twitter claims could constitute a violation of it's rules, I make reference to two simple tweets on President Buhari by Reno Omokri, one of the former spokesmen to former President Goodluck Jonathan, and the man that is credited with pioneering the use of social media for political purposes in Nigeria, viz: 1. "General @MBuhari's Inferiority Complex Makes Him Unfit For The Office He Occupies." 2. "So a teacher without certificate is incompetent but a President without certificate is competent? I know Buhari devalued the Naira, but did he also devalue your reasoning capacity?"
It may interest us to know that the supreme court had made pronouncements on the above issues. But in defiance, Omokri is coming with a reversed pronouncement, to the comfort of twitter.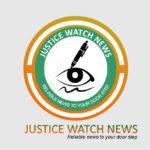 If we go by the preaching of twitter that, their rules are to ensure all people can participate in the public conversation freely and safely, we cannot avoid passing the verdict of bias against it, for permitting Omokri to escape with such attack on Buhari, the sitting president of a corporate country, and his own country. The definition of unfairness is, an inclination or prejudice for or against one person or group, especially in a way considered to be unjust.
For Twitter, it's okay if Aisha Yesufu, Nnamdi Kanu and other users, send tweets rebuking or severely reprimanding others, particularly President Muhammadu Buhari. But it's crimes against humanity, if Buhari should respond by making a corresponding remark.
Denounce Attacks By Suspected IPOB or Considered Responsible, Sumaila Tells S/East Elites
Pursuant to the planned secession and the formation of the Republic of Biafra, the leader of IPOB, Nnamdi Kanu, in a tweet from the comfort of his sanctuary abroad, said, IPOB members should kill gruesomely, any security officer carrying arms. "Kill them and carry away their guns to kill other police and soldiers. Any security personnel seen on the street should be killed". Twitter is happy with this.
But Twitter is unhappy, when President Muhammadu Buhari responded by making reference to the 1967 civil war, where he threatened to treat those bent on destroying Nigeria through insurrection in, "a language they understand". Hence, twitter deleted his post.
A rule or principle, which is unfairly applied in different ways to different people is called double standard, and my pen has found Twitter guilty here. President George W. Bush, in an address to a joint session of Congress on 20th of September 2001 said, "Every nation, in every region, now has a decision to make. Either you are with us, or you are with the terrorists."
Those accusing Nigeria of being harsh on twitter are only twisting the truth, because they are traducers employed to trade in trash. Many governments have taken unilateral actions and blocked Internet access to Twitter or its content without any qualms.
Presidential Statement On Twitter Suspension In Nigeria
As far back as the year 2019, the governments of China, Iran, North Korea, and Turkmenistan, have blocked access to Twitter in those countries comfortably. And the sun has not refused rise from the east and set in the west. Nor the planet's axis and pattern of rotation has changed.
Those engaged in twisting the truth seem forgetful about the activities of those that are in the business of internet abuse, where through the improper use of the internet, they resort to cyberbullying, by using the internet to bully and intimidate others. On daily basis, Kanu is giving out tweets of threats, and his followers are obliging him with negative actions.
While I am awaiting the response of Nigeria's former finance minister, and the current Director General of the World Trade Organization, Dr. Ngozi Okonjo-Iweala, on her recent appointment to the board of twitter, I make haste to code-name those against the twitter ban as, traducers, engaged in twisting the truth.
Bala Ibrahim is Public Affairs Analyst