EFCC Raises Alarm on Fake Bawa Twitter Account.
The Economic and Financial Crimes Commission (EFCC) on (Sunday) notified the public about emergence of a number of fake Twitter accounts masquerading as genuine Twitter handle of the Executive Chairman, Mr. Abdulrasheed Bawa.
In a statement by Commission's Head of Media and Publicity, Wilson Uwujaren said some of the fake Twitter accounts include: @AbdurasheedBawa, @AbdulrBawa and @AbdulRashidBawa1.
EFCC Boss, Bawa Threatens to resign
" One of the fake twitter handles: @AbdulRashidBaw1, which was created in February following the appointment of Bawa as EFCC Chair, has witnessed a steady stream of followers, an indication that many have been hoodwinked into believing they were dealing with the EFCC Chair."
He also said the Commission is alarmed that the prank by unscrupulous elements is unwittingly exposing suspecting citizens to potentially grievous manipulation by fraudsters.
EFCC Arrests 37 Internet Fraudsters In Abuja
" Against this background, it is imperative to again warn that, these Twitter accounts are fake and have no link whatsoever with Mr. Abdulrasheed Bawa, Executive Chairman, EFCC.
Wilson lamented those followed the fake twitter accounts are therefore doing so at their own risk.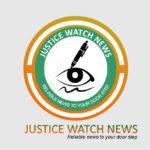 " In the same vein, the Commission wishes to remind the promoters of the fake twitter accounts that their actions amount to impersonation or identity theft which is a criminal offence under the Cybercrime (Prohibition, Prevention, Etc.,) Act 2015."
He warned those engaged in such habit to desist or risk the full wrath of the law.
22-year-old man to die by hanging for robbery
A 22-year Kehinde Olajide has been sentenced to death by hanging for armed robbery in Ekiti State.
A High Court sitting in Ado Ekiti on Thursday sentenced Kehinde for involvement in robberies.
Job Scam: Court Sentences Kano Civil Servant to 1 Year in Correctional Center.
He was docked for arming himself with dangerous weapons to rob Dayo Folorunsho, Saka Yusuf, Adeoye Oluwatosin, Adeola Oluwatobi, Olayemi Aremu, Hambali Ojo and Ayodele Oluwafemi of their belongings.
Justice Lekan Ogunmoye who pronounced the judgement, said that "the prosecution had proved ingredients of armed robbery against the convict without any reasonable doubt
Ogunmoye said, "He is hereby sentenced to death by hanging until he is dead. May God almighty have mercy upon his soul".
The convict and others who were involved in the alleged robbery were charged with nine count charges bordering on conspiracy, unlawful possession of firearms and robbery.
Court Orders 20 Strokes, 180 Days Against Six Phone Snatchers In Kano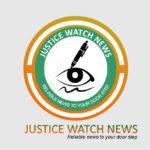 The three other men involved in the robbery include, Kareem Azeez (24), Bamisile Lateef (28) and Adebayo Basiru (25).
The Judge, however, acquitted them for lack of proof of the offence they were charged for.
Census: Kano Government to count Fulani Herders, Household owners
Kano State Government said it will create a system to count Fulani Herdsmen and household owners in the state.
Director General Bureau of Statistic, Baballe Ammani stated this in an interview with Correspondent, Umar Idris Shuaibu.
Ammani said it's imperative to tackle the security challenges facing Northern part of the country, and to improve means of livelihood.
Earlier on, Governor Abdullahi Umar Ganduje built Ruga Settlement for Fulani Herdsmen purposely to bring an end to the traditional system of going to the southern part of this country, which comes with challenges.
"You see Fulani community in Kano tried well to gather themselves, bury their particular differences to confront His Excellency Dr. Abdullahi Umar Ganduje, to over look what he can do to improves the system in which they are operating, help their children to attain highest level in life as every Nigerian.
"He agreed and ordered us to conduct the census, that will give chance for Government to know actually what they can to assist their plight", Baballe Ammani said.
NDLEA Bursts 3 Indian Hemp Production Hubs in Kano
The Director General Bureau of Statistic also noted that census of household will be conducted too, to know the actual number of Kano residents especially when it comes to developmental projects.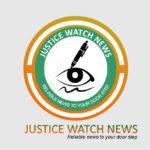 "You know targeting social amenities to a community is not easy if you didn't predict the number of populace, with this we'll achieve more in the remaining years we have", Ammani stated.
Follow Democratic Processes to Achieve Your Objectives, Group Tells Protesters
It's no more a news Herdsmen and Farmers clash in the country, ethnic or religions problem that lead to the killing of both parties, loss of wealth amongst others.
Ganduje Commiserates With AIG Bello Over's Death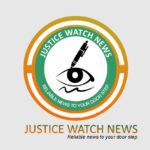 Governor Abdullahi Umar Ganduje of Kano state condoles with the Assistant Inspector General (AIG) Zone One, Sadiq Bello over the death of his father, Alhaji Muhammad Bello Jega (Maikaji).
In a statement by Abba Anwar
Chief Press Secretary to the Governor of Kano State said " When the information about the death of the father of AIG Zone One reached us, we received it with shock. A real community leader, whose good name was a true blessing to his people and all other neighbouring communities, has passed away,"
NPF Community Policing Agenda Appoints Gov Ganduje As National Patron
He sympathised that, "Ours is to now pray for Allah's Blessing and Forgiveness for the soul of the departed gentleman. His was indeed a good and exemplary life."
Governor Ganduje said, "It is therefore on behalf of the government and good people of Kano state, that I am commiserating with the families of Alhaji Bello, whose good training and unrelenting commitment in raising good family, saw AIG Sadiq Bello, coming from this respected and respectful family."
Closing t
hat, "May his gentle soul rest in perfect peace. May Allah forgive all his shortcomings and reward his good deeds with Jannatul Fiddaus. May his family follow his footsteps in their endeavours."
Democracy Day: Ganduje Urges Regional Associations, Organize Summit For National Integration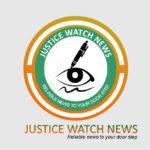 Governor Ganduje has since sent a powerful delegation to Jega to officially commiserate with the family of the deceased. The delegation has Hon Nura Muhammad Dankadai, Commissioner for Budget and Economic Planning, Hon Musa Iliyasu Kwankwaso, Commissioner for Rural and Community Development, Alhaji Abubakar Sahabo Bawuro and Engineer Shehu Fari.