Agbakoba Urges Nigerian Governors Comply With Rule of Law.
The former President of the Nigerian Bar Association (NBA) Olisa Agbakoba (SAN) has urged Nigerian Governors to observe the rule of law by allowing financial autonomy to Judicial workers
In a letter to Kayode Fayemi, Ekiti Governor and the Nigerian Governors Forum (NGF), Agbakoba cited three cases relating to the demands of the striking staff.
"I am saddened by the avoidable strike action by the Judiciary Staff Union of Nigeria (JUSUN) because of the stress it has caused the judicial system. A simple way out is for state governors to obey judgments of the court."
Also Read:Financial Autonomy: JUSUN Obliges Meeting Governors Forum.
Agbakoba pointed out that Sections 81 (3) and 121 (3) of the constitution grants financial autonomy to the Federal and State Judiciaries.
"This has been confirmed by courts in the following cases: JUSUN vs National Judiciary Council & Governors – Suit No. FHC/ABJ/CS/667/13; Olisa Agbakoba vs FG, The NJC & National Assembly – Suit No. FHC/ABJ/CS/63/2013 and Olisa Agbakoba vs AG, Ekiti State & 2 others – Suit No. NAD/56/2013.
Also Read:NBA Urges JUSUN Call Off Strike In Federal, State Judiciaries Effected Judiciary Autonomy.
The SAN said President Muhammadu Buhari affirmed the decisions of the courts by issuing Executive Order 10 of 2020, in the exercise of his powers under Section 5 of the constitution.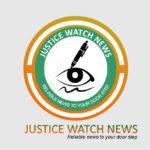 Agbakoba appealed to governors to enforce the decisions of the court and "save the country the chaos".
He added that JUSUN is correct to pursue a policy of financial independence of the courts as guaranteed by the constitution and affirmed by three decisions of superior courts.
Job Scam: Court Sentences Kano Civil Servant to 1 Year in Correctional Center.
The Kano State Senior Magistrate Court presided over by Haulatu Magaji has convicted Kano Civil Servant Abubakar Jibril to 1 year in Correctional Center with an option of fine to the tune of N50,000.
Arraigning the suspect before the court, the prosecution counsel Barrister Halliru Isa told the court that Jibril was found to be collecting money under the pretence of providing jobs to applicants.
Court Orders 20 Strokes, 180 Days Against Six Phone Snatchers In Kano
He told the court that the offence against Abubakar Jibril contravenes section 342 of the penal code.
After reading the charge on him, he pleaded guilty and sought for leniency, stressing that he was first time offender.
Prosecution Counsel prayed the court to try the defendant summarily acccording to section 151 of Criminal Procedure Code.
NSCDC Arrests Kano Civil Servant Over Job Scam
Consquently, Magistrate Haulatu Sentenced Jibril to 1 year in Correctional Center. Her words " Having admitted with the content of the charge I here by sentence you to 1 year in Correctional Center with the option of N50,000 as fine. Similarly, you are to pay the complainants N700, 000 or to spend 6 months in Correctional Center in case of any default".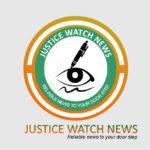 It could be recalled that the convict who is a staff with Kano State Agency For Mass Education was apprehended by the operatives of NSCDC while selling appointment letter of NSCDC to public.
NDLEA Bursts 3 Indian Hemp Production Hubs in Kano
Recall that when he was paraded to Journalists by NSCDC, the convict confirmed that he downloaded referee form from the Corps' website and selling it to his victims under the pretence that he will secure job for them.
Court Orders 20 Strokes, 180 Days Against Six Phone Snatchers In Kano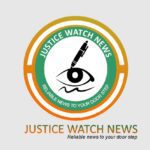 Kano State Upper Shari'ah Court, City Number 1, presided by Ibrahim Sarki Yola has sentenced 20 lashes with cane and 180 days in correctional center, against six phone snatchers who were found guilty of their offences.
The convicted persons were arrested in different locations within Kano metropolis
APC Suspends Kano Rep Member, Sha,aban Sharada
According to the First Information Report by Police, the convicts were apprehended after series of complaints from members of the public.
" Eight stolen phones were recovered in their possession and they couldn't give any satisfactory information in relation to how they acquired the phones"
" Knives and other dangerous weapons were also recovered from the suspects."
The six convicts of different addresses in Kano Metropolis included : Umar Ibrahim, Abba Sani and Abubakar Yusuf.
Others were Ahmad Mustapha, Aliyu Bashir and Ahmad Musa.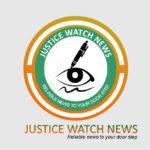 NSCDC Arrests Kano Civil Servant Over Job Scam
They all pleaded guilty and prayed the court to temper justice with mercy.
Ibrahim Sarki Yola ordered 20 strokes be administer to each of the convict.
The Judge, similarly convicted each to spend 180 at correctional centres.
" This will serve as a deterrent to other culprits who are terrozing the public"
Federal High Court Fixes June 23 For Re-arraignment of FIRS Top Officials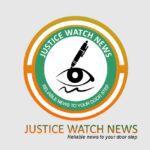 The Federal High Court, Abuja has fixed June 23 for the Economic and Financial Crimes Commission to re-arraign some top officials of the Federal Inland Revenue Service and two former directors over alleged fraud.
Justice Bolaji Olajuwon fixed the date after counsel to the EFCC, Ekele Iheanacho, informed the court that the matter was formally before a sister judge, Justice Ijeoma Ojukwu, who had been transferred to the Calabar division.
Hoodlums set ablaze Federal High Court Abakaliki – Police
The News Agency of Nigeria reports that Justice Olajuwon from Markudi division took over from Justice Ojukwu.
"This matter was slated for the prosecution to open its case but due to recent transfer that took place, the matter will have to be commenced denovo (afresh)," Iheanacho told the judge.
The EFCC lawyer hinted that though the defendants were already on bail, he would have prayed for an arrest warrant against three of the defendants who were neither in court nor represented by counsel.
FG Secures Ten Convictions of Piracy, Maritime Offences
NAN observes that only the 1st, 2nd, 3rd, 4th, 6th and 9th defendants were either in court or represented by their counsel.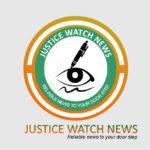 "They are actually on bail. But if not for the fact that the matter is coming up for the first time before my lord, I will have made a request for the arrest warrant," Iheanacho said.
The judge, therefore, held that the defendants, who were absent, should be given another opportunity to come to court.
Olajuwon then adjourned the matter until June 23 for fresh arraignment.
The News Agency of Nigeria reports that the anti-corruption agency had, on March 11, arraigned Mr Peter Hena, former Coordinating Director; Mohammed Bello Auta, ex-Finance Director, and seven other staff of FIRS before Justice Ojukwu.
Others are Aminu Sidi, Umar Aliyu Aduku, Mbura Mustapha, Obi Okeke Malachy, Obaje Napoleon Adofu, Udo-Inyang Effiong Alfred and Benjamin Jiya.
DRAMA AT SUPREME COURT: 3 Justices Reacts to APC's Petition Against Them.
They were arraigned on 42-count charge bordering on corruption, fraud and criminal misappropriation of funds running into millions and punishable under the Money Laundering (Prohibition) Act, 2011 (as amended in 2012).