Illegal miners from Zamfara Relocating to Kano Says Karaye Emirate Council.
The Emir of Karaye, Ibrahim Abubakar, has urged residents of the emirate to report the movement of illegal miners into the area from Zamfara State.
The spokesperson of the emirate council, Haruna Gunduwawa, disclosed this in a statement.
The Nigerian government had banned illegal mining in Zamfara, which it linked to banditry in the state.
There have been suspicions that criminality ii the North-west is a fallout of the artisanal mining of gold, lead and other mineral resources in the region.
"The Council gave the warning Thursday at the end of its meeting held under the Chairmanship of His Royal Highness, the Emir of Karaye, Alhaji Dr Ibrahim Abubakar II, in his palace.
NSCDC To Private Security Guards: Fulfill Requirements Or Risk Closure
"The Council noted with concern that, following the federal government's banning of mining activities in Zamfara State, reports indicate that, some miners migrated to the Emirate in search of solid mineral resources.
"The Council has therefore enjoined people to report such people to the security agencies wherever their movement is noticed," the statement added.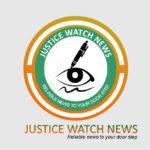 Meanwhile, Mr Gunduwawa also said the emirate council has also applauded Gwarzo local government (under Karaye Emirate) for introducing registration for migrants in an effort to ensure maximum security in the locality.
"The traditional council's meeting which is the second in this year, has strongly charged other local governments in the Emirate to imbibe the initiative for enhancement of security services in their respective domains.
Ganduje Commiserates With AIG Bello Over's Death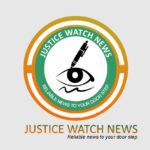 Governor Abdullahi Umar Ganduje of Kano state condoles with the Assistant Inspector General (AIG) Zone One, Sadiq Bello over the death of his father, Alhaji Muhammad Bello Jega (Maikaji).
In a statement by Abba Anwar
Chief Press Secretary to the Governor of Kano State said " When the information about the death of the father of AIG Zone One reached us, we received it with shock. A real community leader, whose good name was a true blessing to his people and all other neighbouring communities, has passed away,"
NPF Community Policing Agenda Appoints Gov Ganduje As National Patron
He sympathised that, "Ours is to now pray for Allah's Blessing and Forgiveness for the soul of the departed gentleman. His was indeed a good and exemplary life."
Governor Ganduje said, "It is therefore on behalf of the government and good people of Kano state, that I am commiserating with the families of Alhaji Bello, whose good training and unrelenting commitment in raising good family, saw AIG Sadiq Bello, coming from this respected and respectful family."
Closing t
hat, "May his gentle soul rest in perfect peace. May Allah forgive all his shortcomings and reward his good deeds with Jannatul Fiddaus. May his family follow his footsteps in their endeavours."
Democracy Day: Ganduje Urges Regional Associations, Organize Summit For National Integration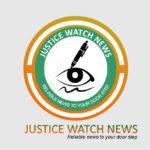 Governor Ganduje has since sent a powerful delegation to Jega to officially commiserate with the family of the deceased. The delegation has Hon Nura Muhammad Dankadai, Commissioner for Budget and Economic Planning, Hon Musa Iliyasu Kwankwaso, Commissioner for Rural and Community Development, Alhaji Abubakar Sahabo Bawuro and Engineer Shehu Fari.
Job Scam: Court Sentences Kano Civil Servant to 1 Year in Correctional Center.
The Kano State Senior Magistrate Court presided over by Haulatu Magaji has convicted Kano Civil Servant Abubakar Jibril to 1 year in Correctional Center with an option of fine to the tune of N50,000.
Arraigning the suspect before the court, the prosecution counsel Barrister Halliru Isa told the court that Jibril was found to be collecting money under the pretence of providing jobs to applicants.
Court Orders 20 Strokes, 180 Days Against Six Phone Snatchers In Kano
He told the court that the offence against Abubakar Jibril contravenes section 342 of the penal code.
After reading the charge on him, he pleaded guilty and sought for leniency, stressing that he was first time offender.
Prosecution Counsel prayed the court to try the defendant summarily acccording to section 151 of Criminal Procedure Code.
NSCDC Arrests Kano Civil Servant Over Job Scam
Consquently, Magistrate Haulatu Sentenced Jibril to 1 year in Correctional Center. Her words " Having admitted with the content of the charge I here by sentence you to 1 year in Correctional Center with the option of N50,000 as fine. Similarly, you are to pay the complainants N700, 000 or to spend 6 months in Correctional Center in case of any default".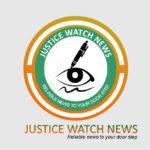 It could be recalled that the convict who is a staff with Kano State Agency For Mass Education was apprehended by the operatives of NSCDC while selling appointment letter of NSCDC to public.
NDLEA Bursts 3 Indian Hemp Production Hubs in Kano
Recall that when he was paraded to Journalists by NSCDC, the convict confirmed that he downloaded referee form from the Corps' website and selling it to his victims under the pretence that he will secure job for them.
NDLEA Bursts 3 Indian Hemp Production Hubs in Kano
The Kano Commander, National Drug Law Enforcement Agency ( NDLEA), Isah Likata Muhammad has said that the Agency discovered Three Farms where cultivation of Indian Hemp is taking place in different locations of the state.
Likita disclosed this to Justice Watch News in his office.
NDLEA Intercepts Tramadol, Diazepam Conveying to Insurgents Camp in Borno
He said the Farms were located at Gwarzo, Danbatta and Ungogo LGA,s respectively
The Commander further said Operatives of the Command have uprooted over 375 plants of Indian Hemp at Gwarzo Farm alone.
NDLEA Intercepts 75.8kg of Cannabis in Ondo, Rivers
" Since I came on Board as a commander of the Agency in the last 2 to 3 months in Kano, we were able to discovered 3 Farms where cultivation of Indian Hemp is taking place."
He said the command apprehended suspects in connection to the farms and investigation is on going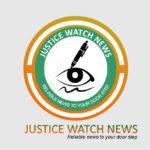 " This is an indication that cultivation of Indian Hemp has been going on in several parts of the state.
He noted that investigation has already begun to find out if cultivation has been taking place in the State.
He enjoiyed  public to provide useful and timely intelligence on any drug farm and trafficker with a view to curtailing the menace of drug abuse in Kano and Nigeria as a whole.
NDLEA Arrests Chadian Lady at Airport with Heroine in Private Part.
Likita stated that no security agencies can succeed without getting intelligence from public.
" We are not spirit, we are not everywhere but collaborate with Sister Security Agencies, Traditional and Religious Leaders, Members of the Civil Society Groups, Non Governmental Organization, NGO,s other key relevant stakeholders, and our collaboration is yelding a positive result".
The Commander assured that who ever provide information to the agency will be treated in confidence, stressing that his door is always open for receiving Information from the public.
Isah consquently, urged people of Kano to cooperate with the personnel of the Agency to achieve a desire goals.
He described drug abuse as a monster that affect the social, economy and political wellbeing of a nation.