Poor in Status, Rich in Records- Exclusion of Vulnerable Persons in Social Register? No rating yet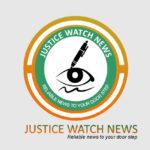 The article seeks to highlight the level of inclusion in the process of targeting the poor and vulnerable persons during the development of a Social Register as against universal coverage. It also seeks to ascertain if the social register has the potential to exclude a large number of the poor and vulnerable in Nigeria.
The article also queries the effectiveness of the targeting process (PMT) in reaching the poor and vulnerable in Nigeria. While a specific position was not taken (mainly due to paucity of empirical evidence on the effectiveness of the PMT-CBT pro
A woman hawking food to sell in a slum area.
In the 'poverty capital of the world'- an unenviable description of Nigeria- tackling issues of poverty calls for innovative and proactive approaches to reduce the sheer number of poor and vulnerable people. With Nigeria said to have the largest number of people living in extreme poverty in the world, the country is truly in a desperate place. Considering the poor state of its healthcare, education, unemployment and the increasing level of inequality, the possibility of having the richest man in Africa living in the same country (Nigeria) with perhaps the poorest man in Africa is not as mind boggling as it might sound. The above statement is by no means an exaggeration, especially with the increasing number of beggars operating on the streets of major cities in Nigeria.
Rhetoric from the government proclaiming its desire to tackle poverty in Nigeria has never been lacking. In fact, in recognition of the widening gulf between the 'haves and the have nots' the government through its various development plans have consistently stated its aspiration to flatten the inequality curve. The NV: 20:2020 in particular aspires to "translating that growth (economic growth) into equitable social development for all citizens with improved living standards." In the same vein, the Economic Recovery and Growth Plan (ERGP, 2017-2020) places priority on investment in the "Nigerian people by increasing social inclusion and creating jobs." In 2019, President Muhammadu Buhari committed to lifting 100 million Nigerians out of poverty in 10 years. Not a few people have considered this promise ambitious and have wondered if the country's leadership has the will and capacity to deliver, considering past experiences. In the face of the widespread poverty and the bleak economic outlook, the apprehension is understood and can be justified, as many might and for good reason, not share in the President's optimism. This is not to say that the Buhari administration has only paid lip service to the poverty challenges the country faces. Indeed, many would argue that the administration's effort so far (funding and implementation of several social assistance programmes, development of social protection policies and creation of the Ministry of Humanitarian Affairs, Disaster Management and Social Development to coordinate the implementation of non-contributory social protection programmes), represents the country's best efforts at institutionalizing sustainable social protection interventions.
Like many governments across the globe, the government of Nigeria is increasingly turning to social protection as an approach to lifting people out of poverty. But what is social protection and why are African policymakers gravitating towards it as an approach to address global poverty issues? Similar to many social concepts, social protection does not ñ social protection how they perceive it, however, in a broad sense, social protection can be defined as a set of public actions to address poverty, different risks and vulnerabilities. More specifically, the National Social Protection Policy (2017), defines it as "…a mix of policies and programmes designed for individuals and households throughout the lifecycle to prevent and reduce poverty and socio-economic shocks by promoting and enhancing livelihoods and a life of dignity." The intended outcome of a social protection programme is to effectively address the differential socio-economic status among the targeted groups. Social protection programmes are generally classified into contributory- social security initiatives like pensions and social insurance- and non-contributory- social assistance, labour market and social justice initiatives like cash or in-kind transfers, skill training and acquisition, school feeding or birth registration programmes.
While it may seem to a casual observer that the government's social protection initiatives are fairly recent, a quick look at the National Social Protection policy document reveals that before the approval of the social protection policy in 2017, various actors including federal and state governments, donor agencies and civil society organisations have funded and implemented some form of social protection programmes. Programmes implemented have generally fallen under the social assistance category with a few social insurance programmes. In addition to the contributory pension and social insurance schemes, the federal government of Nigeria is currently implementing four social assistance programmes including Home Grown School Feeding Programme, N-Power, Household Uplifting Programme-Conditional Cash Transfer (HUP-CCT) and Government Enterprise and Empowerment Programme (GEEP); while Home Grown School Feeding Programme is targeted at school children; N-Power is targeted at unemployed youths, especially graduates; HUP-CCT targets households at the base of the "poverty pyramid"; and GEEP was meant for "traders, artisans, enterprising youth, farmers and women in particular. These programmes, which have reached millions of Nigerians and have no doubt impacted them positively are components of the National Social Safety Net Programmes (NASSP).
Of all of the programmes mentioned above, the HUP-CCT is designed to reach people living in extreme poverty, those without a means of livelihood. There is little doubt in the minds of experts about the potential of the HUP-CCT to help alleviate the living conditions of many poor Nigerians. Therefore, this article is not about the potential of the programme nor is it a debate on the potential or real impact on beneficiaries of the programme.
In fact, knowing how successful cash transfer programmes have been in other countries and indeed in Nigeria in providing a much-needed safety net for the poor and vulnerable, formed part of the reasons for this article. This potential has raised questions in the minds of many observers and indeed experts on whether the targeting approach employed in the HUP-CCT is effective enough to "leave no one behind". This article is not focused on answering that question directly; it will however present evidence (particularly from a study conducted by the Development Pathways) of programmes that have employed similar targeting approaches. The idea is to contribute to the discussion on effective targeting and encourage critical examination of the targeting approach used in Nigeria (a combination of Community Based Targeting (CBT) and Proxy Means Testing (PMT).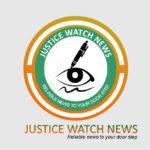 According to a report by Development Pathways, "debates on effective targeting can generate strong emotion…..while some are true-believers in poverty targeting, others argue that a universal approach is the most effective." This statement encapsulates the essence of this article. It is important that we keep the discussion alive to evolve a social protection system that can reach as many poor and vulnerable Nigerians with the most impact. A study of 38 social protection schemes across 23 low- and middle-income countries conducted by Development Pathways to "test the relative effectiveness of different approaches to targeting" found that errors were high in all programmes and registries tested. It is important to note that this was conducted for programmes that used the poverty targeting approach. The study further explained that while Brazil's Bolsa Familia scheme' which used proxy means testing was the most effective amongst the programmes tested, it still excluded 44% of its target beneficiaries. Rwanda's Vision 2020 Umurenge Programme (VUP) which employed community-based targeting was reported to be the worst-performing programme with an exclusion error of 97% of its intended beneficiaries. Of the 25 programmes or registries with coverage under 25 per cent, 12 had exclusion errors above 70 per cent and 5 had errors above 90 per cent. Poverty-targeted programmes were consistently found to exclude over half of the poorest quintile of their intended category. The research also examined whether programmes with higher coverage or those that employ universal coverage were more effective than poverty targeted programmes in reaching both their intended recipients and those living in extreme poverty (in other words, the poorest 20 percent of the intended category). Not surprisingly, the results indicated that programmes that employ universal coverage had less than 10% exclusion error and therefore able to reach a higher percentage of their intended beneficiaries. An example is Georgia's universal Old Age Pension and Mongolia's universal Child Money scheme both of which had errors below 2 per cent. It is interesting to note that the study found that there is a correlation between higher coverage and lower errors even within poverty-targeted schemes. Interestingly, Kenya's Hunger Safety Net Programme showed that combining proxy means testing with community based targeting is unlikely to increase targeting effectiveness.
Though no study similar to the one described above has been conducted in Nigeria to determine the effectiveness of the targeting approach, it is clear from the number of the poorest benefiting from the HUP-CCT that a large number of poor Nigerians are inadvertently excluded from benefiting from the programme. A 2016 World Bank report highlighted that the "process of targeting is poorly understood at community level." It is not uncommon to hear community members complain about being captured during the community based targeting process only to be left out when beneficiaries were selected. This has potentially caused the erosion of social capital and fostered distrust." At the heart of the targeting decision is the determination of policy issues to be addressed, followed by discussions of available resources to address the issue. Resource constraints can influence the government's decision to choose poverty targeting instead of universal targeting. This begs the question, can Nigeria afford universal targeting of poor households or is that a burden too heavy for the richly endowed country? On the face of it, especially considering the state of the nation's finances, the answer would be a resounding no. However, it has long been advocated that a more judicious use of the country's enormous resources would benefit much more people than it is currently benefiting.
I recently participated in a workshop to draft a social protection Bill for a state in Nigeria and the proceedings of that workshop bring into sharp focus the common belief that there is a fixed group of poor people. It was an unsuccessful attempt to try and explain to a section of the participants the need for a re-examination of the targeting approach. It was quite challenging to explain what I referred to as the concept of 'current poor' and the 'future poor' (future being anytime from the next minute). This is based on the understanding that movement into poverty is more dynamic than most people would like to admit. Besides, in Nigeria according to prevailing statistics, most people are living in poverty and therefore programmes to address poverty ought to target as many people as can be found. Abhijit Banerjee and Esther Duflo who won the Nobel prize for their work on approaches to tackling poverty explained in their book 'Poor Economics' that the poor are sometimes compelled to spend money on things other than food. The authors observed that people who did not have enough to eat or send their children to school or pay for health care services when they are sick, had assets like 'television sets, DVD players and a cell phone.' They further explained that things that make life less boring are a priority for the poor. They looked at festivals in this light. To buttress this, when I was involved in a programme that aimed to encourage rural community people to construct affordable toilets instead of defecating in the open, we always wondered why people who claim to be too poor to afford a cheap toilet would, in turn, spend a lot of money on weddings and other festivals. According to Banerjee and Duflo, these 'indulgences' are a result of a well thought out process of savings and are not impulsive acquisitions. This explanation challenges the process of weeding out the 'affluent' as is done through a proxy means testing and community based targeting as they have the potential to leave out poor people in need because they are presumed 'not poor' because of ownership of certain assets.
The sheer number of people living in extreme poverty in Nigeria and the urgency with which we need to act to stem the dangerous tide demands that we not stop the debates on targeting approaches for social investment programmes. The government has taken the right initiative to establish a budding social protection system that is already reaching millions of poor people, however, the scale of the problem means that we must continue to discuss issues and make deliberate attempts to evolve new ways of doing things.
Saheed Mustafa is a development practitioner and policy advocate. He has supported states in Nigeria to develop policies and legal frameworks in Social Protection and Water Sanitation and Hygiene (WASH) sectors.
Presidential Statement On Twitter Suspension In Nigeria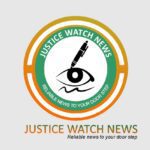 The temporary suspension of Twitter is not just a response to the removal of the President's post. There has been a litany of problems with the social media platform in Nigeria, where misinformation and fake news spread through it have had real world violent consequences. All the while, the company has escaped accountability.
Nevertheless, the removal of President Buhari's tweet was disappointing. The censoring seemed based on a misunderstanding of the challenges Nigeria faces today.
FG Lashes out Twitter for Deleting President Buhari's Post on IPOB
The President in his address at the United Nations General Assembly, UNGA in 2019 said "the world was shocked and startled by the massacre in New Zealand by a lone gunman taking the lives of 50 worshippers."
This and similar crimes which have been fueled by social media networks risk seeping into the fabric of an emerging digital culture.
Major tech companies must be alive to their responsibilities. They cannot be allowed to continue to facilitate the spread of religious, racist, xenophobic and false messages capable of inciting whole communities against each other, leading to loss of many lives. This could tear some countries apart.
President Buhari has therefore been warning against social media's disruptive and divisive influences and the government's action is not a knee-jerk reaction to Twitter's preposterous deletion of his tweet which should have been read in full.
200 Kidnnaped Islamiyya Children: President Buhari Charges Security to Expedite Action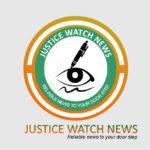 The tweet was not a threat, but a statement of fact.
A terrorist organisation (IPOB) poses a significant threat to the safety and security of Nigerian citizens.
When the President said that they will be treated "in a language they understand," he merely reiterated that their force shall be met with force. It is a basic principle of security services response world over.
This is not promotion of hate, but a pledge to uphold citizens' right to freedom from harm. The government cannot be expected to capitulate to terrorists.
IPOB is proscribed under Nigerian law. Its members murder innocent Nigerians. They kill policemen and set government property on fire. Now, they have amassed a substantial stockpile of weapons and bombs across the country.
Denounce Attacks By Suspected IPOB or Considered Responsible, Sumaila Tells S/East Elites
Twitter does not seem to appreciate the national trauma of our country's civil war. This government shall not allow a recurrence of that tragedy.
Garba Shehu is
Senior Special Assistant to the President
(Media & Publicity)
UN Global Road Safety Week: FRSC Kano Plans Public Education Campaign/Advocacy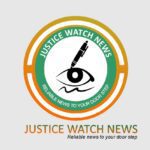 The UN General Assembly mandated World Health Organization (WHO) and the UN Regional Commissions to plan and host periodic UN Global Road Safety Weeks. It was First observed in 2007 with remarkable and impressive achievements.
The 6th UN Global Road Safety Week commences from Monday 17th to 23rd May 2021, and will focused on the issue of speed, which is responsible for about 30% of crashes.
The Week advocates for safer streets motoring by making 30 km/h (20 mph) speed limits the norm for cities worldwide in places where people mix with traffic. Hence, the Week is concern about policy commitments at national and local levels to deliver the 30 km/h speed limits in urban areas, and to generate local support for such low speed measures in order to create safe, healthy traffic flow within Urban cities globally as well as to officially launch the Decade of Action for Road Safety 2021-2030 and its Global Plan.
The Week will also highlight the links between 30 km/h speed limits and attainment of a number of Sustainable Development Goals, including those on health, education, infrastructure, sustainable cities, climate action and partnerships.
As a lead agency in Road Safety Management and administration in Nigeria, FRSC is hosting the event and embarks on nationwide advocacy to replicate this global activity in selected Nigerian Cities which the commercial city of Kano is among.
Pursuant to this, the Kano State Command of FRSC organises public education campaigns programmes to inculcate the norm of 30km/hr speed limits among Road users.
Sallah Festivities: FRSC Deploys 1,820 Personnel to Control Traffic In Kano
The Public Education activity will include media charts, Road show, Visits to Hospitals and advocacy visits to stakeholders including policy makers.
I wish to call on the General Motoring Public to always adhere to the maximum legal speed limit of 30km/hr while in the City or in built up areas so as to prevent crashes, its attendant injuries and fatalities.
Kano Command of Federal Road Safety Corps further stressed the need to avoid over speeding which is considered among the critical traffic violations with high risk factor.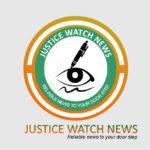 I want further stress that Speeding leads to increase in the degree of crash severity, possibly resulting in more fatalities or injuries.
More damage is caused to the vehicles involved at higher speeds, increasing likelihood vehicle will not be drivable after a crash.
Speeding also leads to extra fuel consumption and frequent replacement of auto parts among others.
The high risk associated with speeding mandated the Corps to introduce and enforce the installation of speed limiting devices on all commercial vehicles that flies the Nation's Roads. This enforcement is currently on-going nationwide.
I urge vehicle owners to install this device on their vehicles to avoid being arrested and sanctioned.
Lastly to this end, i also wish to admonish that failure to comply with the speed limits both within Urban cities and on the highways will not be condoned.
Corps Commander Zubairu Mato
Sector Commander
RS 1.2 Kano State Sector Command
RE: Secret Fulani Plan Unveiled – THE COMPROMISED ARMY CHIEF – – – Opera News Official
For the umpteenth time the callous and cowardly enemies of Nigeria's peace and unity are at their worst moments of divisive and subversive rhetorics against the formidable sovereignty of our beloved nation and its patriotic Nigerian Army.
The attention of the Nigerian Army has been drawn to an online publication anchored by the online medium Opera News Official at https://stories. 6chcdn.feednews.com with the heading "Secret Fulani Plan Unveiled – THE COMPROMISED ARMY CHIEF."
Ordinarily, the Nigerian Army would have ignored this illogical and pathetic narrative especially as it continues to record tremendous successes in its on-going operations nation-wide under the able leadership of the Chief of Army Staff Lieutenant General Ibrahim Attahiru. Nevertheless, for the benefit and awareness of our peace loving and patriotic citizens whom the Nigerian Army owe a duty.
Part of the poorly scripted article states that "Last week, two Igbo officers, Lt Col Okeke and Lt Col Ajah alongside 44 others, predominantly Southern and Middle Belt Christian officers lost their lives in a conspiracy hatched by Fulani senior officers." Alas, this is the dumbest narrative that has the potential for a Guinness Book of Record. However, to put the record straight, it should be clear that the Nigerian Army does not train, deploy or operate along ethnic, religious, tribal or regional divides thus the name NIGERIAN ARMY. In the past, several subversive elements have attempted to infiltrate the formidable ranks of the Nigerian Army to sow seed of discord among its personnel but failed. This is due largely to the loyalty and belief of the Nigerian Army in one great country, Nigeria.
The amateurish article presented in a self-styled stages 1 – 9 in a fictitious movie like scenerio devoid of even the basic rudiments of a news report but yet laced with potent hatred and venom for Nigeria and its proud citizens. One can not but forgive the illiterate writer of this article and his sponsors for refering to the Chief of Army Staff as Lt Gen Jega (Stage 1, paragraph 1). Similarly, on the alleged killing of some personnel, a quick check on the Nigerian Army personnel data base returned negative for Lt Cols ND Okeke and Aja as there are no name matches currently in service of the Nigerian Army who were alleged to have been killed in a conspiracy whatever that means.
In general, summarizing stages 4 – 9 of the uncoordinated article exposes the real intent albeit the very low IQ of the writers and publishers Opera News. They have distinguished themselves as enemies of our existence and should be seen and treated as such. Furthermore, the Nigerian Army would like to request all peace loving citizens to disregard the content of the said article by Opera News Official in its entirety as it lacks common logic.
The Nigerian Army also wishes to reiterate it's commitment to the protection of our territorial integrity, defending lives and properties of all citizens and residents in Nigeria. The army further wishes to solicit for the continuous support of all patriotic Nigerians in stamping out activities of criminals including subversive elements for a peaceful and prosperous Nigeria.
MOHAMMED YERIMA
Brigadier General
Director Army Public Relations