Abduljabbar: Group files suit for Criminal Prosecution.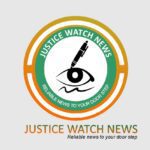 Jama'atut Tajdidil Islamiy Foundation an NGO has filed a suit before Kano State High Court seeking an order of Mandamus compelling Commissioner of Police Kano and Attorney General of the state to institute a criminal proceeding against Abduljabbar Nasiru Kabara who is alleged to have defamed the character and integrity of Prophet Muhammad May the Peace of Allah be upon Him.
Addressing Journalists on Monday shortly after filing the suit before Kano State Chief Judge, a Counsel to the Applicant Barrister Abubakar Tanko said his client approached the court seeking for legal redress alledging that non of the defendants took step to arrest, investigate and prosecute Abduljabbar before the court for the crime he allegdely committed.
Barrister Abubakar also allegded that Abduljabbar has on several times being recorded offering blasphemous statement against Prophet Muhammad (Peace be upon Him)
" Blasphemy statement against Prophet Muhammad has contravenes several sections of Kano State Shari,a Penal Code Law 2000″
" Abduljabbar conduct his preaching in injurious manner to Islam and Muslims as whole"
We are praying court to compel Commissioner of Police Kano who is the Chief Law Enforcer of the State and Attorney General as his capacity of Chief Law Officer of the State to do the needful by arresting, investigating and prosecuting of Abduljabbar Nasiru Kabara for what he allegdely committed against Prophet Muhammad.
According to the counsel, the Applicant is also seeking court to order Attorney General give a Fiat to its counsel for the prosecution of Abduljabbar Nasiru Kabara for the offence he allegdely committed.
It could be recalled that recently a Senior Magistrate in Kano has ordered Commissioner of Police Kano to conduct an investigation of alledge criminal defamation and threat to life against the Scholar.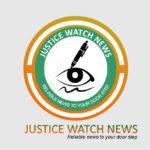 NBA condemns attack on Delta court by thugs
The Nigerian Bar Association, NBA , Warri Branch has condemned the attack on the Delta State High Court 4 by thugs in Warri South Local Government Area.
The NBA in a statement signed by its Chairman, Emmanuel .O. Uti and Mr. Joseph A Omonoseh, Secretary respectively expressed shock and sadness over the unprovoked attack and invasion by the thugs.
Anti Daba Unit: NBA petitions Kano police commissioner over alleged torture to death of 21 year old boy
The NBA noted that the act led to the disruption of court proceedings in a suit challenging the succession to the stool of the Olu of Warri Kingdom which was ongoing peacefully.
The NBA said the hoodlums who were armed with dangerous weapons, chased away judicial staff, litigants, lawyers including a Senior Advocate of Nigeria, SAN who was representing one of the parties and disrupted the proceedings.
The NBA condemned the act describing it as despicable and a desecration of the hallowed temple of Justice.
"The NBA Warri branch condemns in totality this unprovoked attack and barbaric behaviour by the hoodlums/thugs and therefore calls on the Inspector General of Police, the Commissioner of Police, Delta State and the Director of State Security Services to immediately set up a team of investigators to unmask the perpetrators of this reprehensible act.
"We also call on Security Operatives to immediately set in motion measures to nip in the bud this ugly trend by providing adequate security in and around the Court premises in Delta State to prevent a reoccurrence of this ugly trend.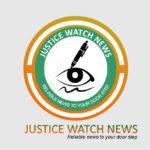 "We advise the players in the ongoing succession tussle to sheath their swords and allow peace and the law to take its full course as we cannot afford to see our peaceful and loving Warri Kingdom engulfed by the flames of crisis."
22-year-old man to die by hanging for robbery
A 22-year Kehinde Olajide has been sentenced to death by hanging for armed robbery in Ekiti State.
A High Court sitting in Ado Ekiti on Thursday sentenced Kehinde for involvement in robberies.
Job Scam: Court Sentences Kano Civil Servant to 1 Year in Correctional Center.
He was docked for arming himself with dangerous weapons to rob Dayo Folorunsho, Saka Yusuf, Adeoye Oluwatosin, Adeola Oluwatobi, Olayemi Aremu, Hambali Ojo and Ayodele Oluwafemi of their belongings.
Justice Lekan Ogunmoye who pronounced the judgement, said that "the prosecution had proved ingredients of armed robbery against the convict without any reasonable doubt
Ogunmoye said, "He is hereby sentenced to death by hanging until he is dead. May God almighty have mercy upon his soul".
The convict and others who were involved in the alleged robbery were charged with nine count charges bordering on conspiracy, unlawful possession of firearms and robbery.
Court Orders 20 Strokes, 180 Days Against Six Phone Snatchers In Kano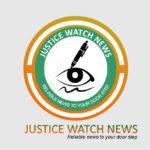 The three other men involved in the robbery include, Kareem Azeez (24), Bamisile Lateef (28) and Adebayo Basiru (25).
The Judge, however, acquitted them for lack of proof of the offence they were charged for.
Job Scam: Court Sentences Kano Civil Servant to 1 Year in Correctional Center.
The Kano State Senior Magistrate Court presided over by Haulatu Magaji has convicted Kano Civil Servant Abubakar Jibril to 1 year in Correctional Center with an option of fine to the tune of N50,000.
Arraigning the suspect before the court, the prosecution counsel Barrister Halliru Isa told the court that Jibril was found to be collecting money under the pretence of providing jobs to applicants.
Court Orders 20 Strokes, 180 Days Against Six Phone Snatchers In Kano
He told the court that the offence against Abubakar Jibril contravenes section 342 of the penal code.
After reading the charge on him, he pleaded guilty and sought for leniency, stressing that he was first time offender.
Prosecution Counsel prayed the court to try the defendant summarily acccording to section 151 of Criminal Procedure Code.
NSCDC Arrests Kano Civil Servant Over Job Scam
Consquently, Magistrate Haulatu Sentenced Jibril to 1 year in Correctional Center. Her words " Having admitted with the content of the charge I here by sentence you to 1 year in Correctional Center with the option of N50,000 as fine. Similarly, you are to pay the complainants N700, 000 or to spend 6 months in Correctional Center in case of any default".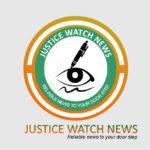 It could be recalled that the convict who is a staff with Kano State Agency For Mass Education was apprehended by the operatives of NSCDC while selling appointment letter of NSCDC to public.
NDLEA Bursts 3 Indian Hemp Production Hubs in Kano
Recall that when he was paraded to Journalists by NSCDC, the convict confirmed that he downloaded referee form from the Corps' website and selling it to his victims under the pretence that he will secure job for them.