Those calling for my arrest are riff-raffs — Sheikh Gumi
Renowned Islamic cleric, Sheikh Abubakar Ahmad Gumi has said that he cannot be arrested or prosecuted for interacting with bandits in the north, claiming those calling for his arrest are clowns.
Recall that there have been growing calls for the Muhammadu Buhari-led government to arrest and prosecute Sheikh Gumi.
A group known as the Human Rights Writers Association of Nigeria (HURIWA) stated that Gumi's interaction with bandits was a treasonable offence that should be decisively dealt with.
But speaking in a chat with Daily Post, Gumi stated that Kaduna and Zamfara states have also negotiated with bandits in the past and no one was arrested.
The popular cleric also disclosed that his interactions with bandits were done in the presence of government officials.
Asked to respond to those calling for his arrest, Gumi said: "Those are clowns, even the Kaduna State governor dialogued with them, Zamfara governor dialogued with them.
"I'm not the first person that started dialoguing with them (bandits). I only added value, and I find them to be religious; religion is the only thing that teaches you that blood has sanctity. So this is the religious angle.
"I'm trying to gather them and teach them that there is sanctity to life. They cannot kill, rape and so on. This is the addition I hope will work. Note, I never visited these bandits without a government official, but they are in the background.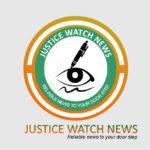 "All the bandits we met were with government officials, and that is why I said those calling for my arrest are clowns"
Police In Kaduna Warns Protesters Against Violating Due Process
Kaduna State Commission of Police Umar Muri has warned all Interest Groups who want to protest in the state to consider following due process and avoid incessant high blockade, stressing that violators will be treated according to the extant statutory laws of the land.
Anti Daba Unit: NBA petitions Kano police commissioner over alleged torture to death of 21 year old boy
In a statement by the command's public relations officer ASP Muhammad Jalige said the command acknowledged the flight of various communities affected by banditry and kidnapping
" The Command is using this medium to state that it is becoming very worrisome to the Command and other sister security agencies, the incessant blockade of the State's connecting highways by various interest groups in the name of protest without vobserving due process,"NLC Sues For Security Agencies Intervention On El-Rufa'i's Fresh Threat
" The Command is not unmindful of the security challenges faced by various communities in the State that is occasioned by risen cases of armed banditry and kidnapping which the top management and government are doing everything possible to restore normalcy to the affected areas. It is therefore necessary to be in the same page with all stakeholders and affected communities to ensure that the enemies of the State are defeated rather than working unilaterally by opposing one another, since particular challenges cannot be adequately tackled by creating additional challenge." The statement stated,
Police Confirms Death of Armed Robber After Mob Action
The statement said the Command is however, perturbed with the recent activities of some communities engaging in protest and the untoward blocking of highways with its attendant troubles for innocent commuters. emphasizing that such trend will not be tolerated and the acts will be viewed seriously according to extant laws of the land.
It added that the Command is working round the clock to ensure that normalcy is restored and would not fold it hands to be distracted in as much as protest cannot be seen as the solution to the current situation.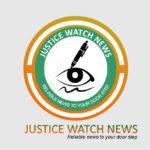 " The Command is therefore advising all interest groups and communities to always go through appropriate channel with their grievances as the Command's door is always open to complaints and other security related issues from all quarters whereas insecurity is localized and the best approach to tackling it is by Police community engagement.
Ensure Decorum, Civility in Your Engagement with Road Users, NUJ Urges Traffic Enforcement Agencies
The Nigeria Union of Journalists (NUJ), Kano State Council has urged officials of Traffic police, KAROTA, Federal Road Safety Corp to ensure decorum and civility in their engagement with road users.
Channels TV Ban: NUJ Urges NBC To Exercise More Caution
This was contained in a Communique jointly signed by Council Chairman Comrade Abbas Ibrahim and Secretary Comrade Abba Murtala respectively and issued to journalists at the end of Council's periodic congress held at the press center kano
Sallah Celebrations: NUJ Kano Felicitates With Muslims.
In the congress the union also called on security agencies to intensify efforts in bringing to an end the lingering problems of phone snatching and other criminality.
SWAN Kano Trains Journalists, Judicial and Health Workers On Cyber Crimes
The congress enjoined relevant state government agencies to take necessary action against individuals and organizations involved in hiking prices of food items, calling on related authorities to redouble efforts in the fight against the sales of expired, sub-standard and poisonous food/beverages in the state.
The congress advised farmers to focus their attention on food crops production as against that of cash crops production with a view to ensuring availability of food.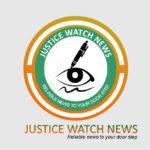 The NUJ appreciates the state government for redeploying professional teachers to public schools, calling on the government to pay more attention to schools in the rural areas.
The congress called on the Kano emirate council to intervene by stopping the unnecessary horse riding (KILISA) that constitute threat to the society.
The congress also appealed to members of pen pushing profession to always work within the boundaries of the profession for better service delivery.
In the communique the congress condoles with Maryam Yakasai over the death of her mother.
Kebbi Kidnap: Vehicle Used by Bandits belonged to High Court Judge – Police
The Kebbi State Police Command has dispelled reports that the vehicle used by bandits to convey abducted teachers and students of the Federal Government College (FGC), Birnin Yauri, Ngaski LGA, is a police van.
Attack on Batsari Communities: Police Kills 4 Bandits, Recovered 3 Motorcycles
The police, in a statement made available to Journalists on Friday by spokesman Nafi'u Abubakar, said the vehicle belonged to a Kebbi State High Court judge.
Bandits in police uniform on Thursday, stormed the school in a Hilux van, shot dead a police officer, abducted five teachers (four male and one female) and an undisclosed number of female students from the school's female hostel with one student hospitalised following a gunshot wound.
Bagudu Enforces Safety Measures In Operations of Boat, Canoes in Kebbi State
However, clearing the air about the said van, the police in the statement said: "The white Hilux van with registration No. KBSJ 29, belonging to a High Court Judge, with inscription of Kebbi State Judiciary, hijacked by the bandits along Birnin Yauri road, was the one used in perpetrating the dastardly act and not the police vehicle as stated by some media stations."
Customs Seizures Prohibited Products Worth Over N51 Million In Kebbi
The spokesman who also confirmed the abduction further disclosed that "we have deployed our men to guard the school to avoid an invasion.