Court Stops PDP Zonal Congress In Porthacourt
A High court sitting in Calabar has granted an interim injunction restraining the People's Democratic Party (PDP) from going ahead with its South-South zonal Congress slated for Port Harcourt on Tuesday.
The restraining order was consequent upon a suit instituted against the party by four aggrieved members – Kingsley Ntuisong, Raphael Stephen Ntui, Ogar Solomon Aloho and Odama Thomas Odama.
The four applicants said they were suing for themselves and also on behalf of some members who emerged as PDP chapter chairmen in Ogoja, Calabar South, Akampa, Yakurr, Odukpani, Akpabuyo, Boki and Obubra local government areas of the state in the party's Congress held on March 21, 2020.
Joined in the suit is the PDP national organizing secretary, Col. Austin Akobundu ( rtd).
Granting the interim injunction, the court forbade the "1st Defendant ( PDP), her agents, privies or servants or howsoever called from holding its South-South zonal Congress on the 9th of March, 2021 or any other date pending the determination of the Applicants' Motion on Notice for Interlocutory injunction."
The court further granted the applicants leave to serve the suit on the respondents by substituted means.
Meanwhile, the case has been adjourned to March 21 for a motion on notice.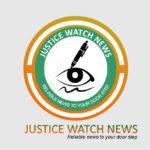 22-year-old man to die by hanging for robbery
A 22-year Kehinde Olajide has been sentenced to death by hanging for armed robbery in Ekiti State.
A High Court sitting in Ado Ekiti on Thursday sentenced Kehinde for involvement in robberies.
Job Scam: Court Sentences Kano Civil Servant to 1 Year in Correctional Center.
He was docked for arming himself with dangerous weapons to rob Dayo Folorunsho, Saka Yusuf, Adeoye Oluwatosin, Adeola Oluwatobi, Olayemi Aremu, Hambali Ojo and Ayodele Oluwafemi of their belongings.
Justice Lekan Ogunmoye who pronounced the judgement, said that "the prosecution had proved ingredients of armed robbery against the convict without any reasonable doubt
Ogunmoye said, "He is hereby sentenced to death by hanging until he is dead. May God almighty have mercy upon his soul".
The convict and others who were involved in the alleged robbery were charged with nine count charges bordering on conspiracy, unlawful possession of firearms and robbery.
Court Orders 20 Strokes, 180 Days Against Six Phone Snatchers In Kano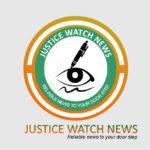 The three other men involved in the robbery include, Kareem Azeez (24), Bamisile Lateef (28) and Adebayo Basiru (25).
The Judge, however, acquitted them for lack of proof of the offence they were charged for.
Job Scam: Court Sentences Kano Civil Servant to 1 Year in Correctional Center.
The Kano State Senior Magistrate Court presided over by Haulatu Magaji has convicted Kano Civil Servant Abubakar Jibril to 1 year in Correctional Center with an option of fine to the tune of N50,000.
Arraigning the suspect before the court, the prosecution counsel Barrister Halliru Isa told the court that Jibril was found to be collecting money under the pretence of providing jobs to applicants.
Court Orders 20 Strokes, 180 Days Against Six Phone Snatchers In Kano
He told the court that the offence against Abubakar Jibril contravenes section 342 of the penal code.
After reading the charge on him, he pleaded guilty and sought for leniency, stressing that he was first time offender.
Prosecution Counsel prayed the court to try the defendant summarily acccording to section 151 of Criminal Procedure Code.
NSCDC Arrests Kano Civil Servant Over Job Scam
Consquently, Magistrate Haulatu Sentenced Jibril to 1 year in Correctional Center. Her words " Having admitted with the content of the charge I here by sentence you to 1 year in Correctional Center with the option of N50,000 as fine. Similarly, you are to pay the complainants N700, 000 or to spend 6 months in Correctional Center in case of any default".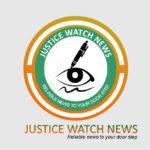 It could be recalled that the convict who is a staff with Kano State Agency For Mass Education was apprehended by the operatives of NSCDC while selling appointment letter of NSCDC to public.
NDLEA Bursts 3 Indian Hemp Production Hubs in Kano
Recall that when he was paraded to Journalists by NSCDC, the convict confirmed that he downloaded referee form from the Corps' website and selling it to his victims under the pretence that he will secure job for them.
Court Orders 20 Strokes, 180 Days Against Six Phone Snatchers In Kano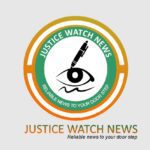 Kano State Upper Shari'ah Court, City Number 1, presided by Ibrahim Sarki Yola has sentenced 20 lashes with cane and 180 days in correctional center, against six phone snatchers who were found guilty of their offences.
The convicted persons were arrested in different locations within Kano metropolis
APC Suspends Kano Rep Member, Sha,aban Sharada
According to the First Information Report by Police, the convicts were apprehended after series of complaints from members of the public.
" Eight stolen phones were recovered in their possession and they couldn't give any satisfactory information in relation to how they acquired the phones"
" Knives and other dangerous weapons were also recovered from the suspects."
The six convicts of different addresses in Kano Metropolis included : Umar Ibrahim, Abba Sani and Abubakar Yusuf.
Others were Ahmad Mustapha, Aliyu Bashir and Ahmad Musa.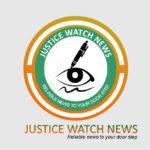 NSCDC Arrests Kano Civil Servant Over Job Scam
They all pleaded guilty and prayed the court to temper justice with mercy.
Ibrahim Sarki Yola ordered 20 strokes be administer to each of the convict.
The Judge, similarly convicted each to spend 180 at correctional centres.
" This will serve as a deterrent to other culprits who are terrozing the public"