Fake Drugs: KSCPC Intercepts Truck Load With Sexual Enhancement Drugs
Kano State Consumer Protection Council (KSCPC) has intercepted a truck load with sexual enhancement drugs without NAFDAC Registration Number.
According to the statement signed by Council's spokesman Nabulisi Abubakar Kofar Na,isa disclosed that the drugs were intercepted along Wappa, Fagge LGA, while convenying the drugs into the state.
The Statement pointed out that preliminary investigation revealed that the drugs are men sexual enhancement drugs without NAFDAC Registration Number.
It further stated that the Council recorded the success due intelligence information accorded by some patriotic citizens which led to arrest of the products capable of causing harm to health and lives of the people in the State.
The statement maintained that the Acting Managing Director of the Council, Dr.Baffa Babba Dan'agundi reaffirmed his readiness to rid the State from all forms of fake, expired and unwholesome products
He called on people of Kano not to relent in reporting to the Council any persons suspected to be in the illegal business to help in checkmating their activities.
The statement lamented that the door of Baffa Babba Dan Agundi is always ajar for people to report any bad eggs in society and assured of a reward package and identity
protection.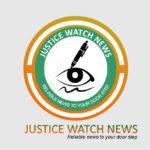 Census: Kano Government to count Fulani Herders, Household owners
Kano State Government said it will create a system to count Fulani Herdsmen and household owners in the state.
Director General Bureau of Statistic, Baballe Ammani stated this in an interview with Correspondent, Umar Idris Shuaibu.
Ammani said it's imperative to tackle the security challenges facing Northern part of the country, and to improve means of livelihood.
Earlier on, Governor Abdullahi Umar Ganduje built Ruga Settlement for Fulani Herdsmen purposely to bring an end to the traditional system of going to the southern part of this country, which comes with challenges.
"You see Fulani community in Kano tried well to gather themselves, bury their particular differences to confront His Excellency Dr. Abdullahi Umar Ganduje, to over look what he can do to improves the system in which they are operating, help their children to attain highest level in life as every Nigerian.
"He agreed and ordered us to conduct the census, that will give chance for Government to know actually what they can to assist their plight", Baballe Ammani said.
NDLEA Bursts 3 Indian Hemp Production Hubs in Kano
The Director General Bureau of Statistic also noted that census of household will be conducted too, to know the actual number of Kano residents especially when it comes to developmental projects.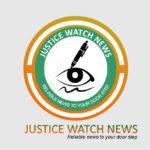 "You know targeting social amenities to a community is not easy if you didn't predict the number of populace, with this we'll achieve more in the remaining years we have", Ammani stated.
Follow Democratic Processes to Achieve Your Objectives, Group Tells Protesters
It's no more a news Herdsmen and Farmers clash in the country, ethnic or religions problem that lead to the killing of both parties, loss of wealth amongst others.
Ganduje Commiserates With AIG Bello Over's Death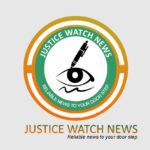 Governor Abdullahi Umar Ganduje of Kano state condoles with the Assistant Inspector General (AIG) Zone One, Sadiq Bello over the death of his father, Alhaji Muhammad Bello Jega (Maikaji).
In a statement by Abba Anwar
Chief Press Secretary to the Governor of Kano State said " When the information about the death of the father of AIG Zone One reached us, we received it with shock. A real community leader, whose good name was a true blessing to his people and all other neighbouring communities, has passed away,"
NPF Community Policing Agenda Appoints Gov Ganduje As National Patron
He sympathised that, "Ours is to now pray for Allah's Blessing and Forgiveness for the soul of the departed gentleman. His was indeed a good and exemplary life."
Governor Ganduje said, "It is therefore on behalf of the government and good people of Kano state, that I am commiserating with the families of Alhaji Bello, whose good training and unrelenting commitment in raising good family, saw AIG Sadiq Bello, coming from this respected and respectful family."
Closing t
hat, "May his gentle soul rest in perfect peace. May Allah forgive all his shortcomings and reward his good deeds with Jannatul Fiddaus. May his family follow his footsteps in their endeavours."
Democracy Day: Ganduje Urges Regional Associations, Organize Summit For National Integration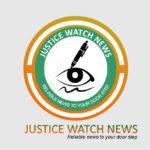 Governor Ganduje has since sent a powerful delegation to Jega to officially commiserate with the family of the deceased. The delegation has Hon Nura Muhammad Dankadai, Commissioner for Budget and Economic Planning, Hon Musa Iliyasu Kwankwaso, Commissioner for Rural and Community Development, Alhaji Abubakar Sahabo Bawuro and Engineer Shehu Fari.
Job Scam: Court Sentences Kano Civil Servant to 1 Year in Correctional Center.
The Kano State Senior Magistrate Court presided over by Haulatu Magaji has convicted Kano Civil Servant Abubakar Jibril to 1 year in Correctional Center with an option of fine to the tune of N50,000.
Arraigning the suspect before the court, the prosecution counsel Barrister Halliru Isa told the court that Jibril was found to be collecting money under the pretence of providing jobs to applicants.
Court Orders 20 Strokes, 180 Days Against Six Phone Snatchers In Kano
He told the court that the offence against Abubakar Jibril contravenes section 342 of the penal code.
After reading the charge on him, he pleaded guilty and sought for leniency, stressing that he was first time offender.
Prosecution Counsel prayed the court to try the defendant summarily acccording to section 151 of Criminal Procedure Code.
NSCDC Arrests Kano Civil Servant Over Job Scam
Consquently, Magistrate Haulatu Sentenced Jibril to 1 year in Correctional Center. Her words " Having admitted with the content of the charge I here by sentence you to 1 year in Correctional Center with the option of N50,000 as fine. Similarly, you are to pay the complainants N700, 000 or to spend 6 months in Correctional Center in case of any default".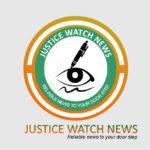 It could be recalled that the convict who is a staff with Kano State Agency For Mass Education was apprehended by the operatives of NSCDC while selling appointment letter of NSCDC to public.
NDLEA Bursts 3 Indian Hemp Production Hubs in Kano
Recall that when he was paraded to Journalists by NSCDC, the convict confirmed that he downloaded referee form from the Corps' website and selling it to his victims under the pretence that he will secure job for them.